On the 6th of February 2023, a 7.8 magnitude earthquake devastatingly struck regions of Türkiye and Syria. In Türkiye, there were 50,783 deaths, 297 missing, and 107,204 injured across 11 of the 17 affected provinces of Turkey. At least 15.73 million people and 4 million buildings were affected. About 345,000 apartments were destroyed. Many were left without a home and thousands were afflicted with suffering, hardship, and indigence. 
Although it has been a mere 6 months since this tragic event, the repercussions are still ongoing with almost 27 million people still situated and living in communal tents under harsh conditions with little to no financial stability. Since day one, Al-Wahab Foundation has been at the heart of the response, working around the clock to provide vital support in some of the hardest-hit areas. Thanks to their efforts and the generosity of the AWF supporters we have effectively been able to collect Turkiye earthquake donations to help and aid thousands of people in need.

What is AWF doing to help the people affected by the earthquake in Türkiye?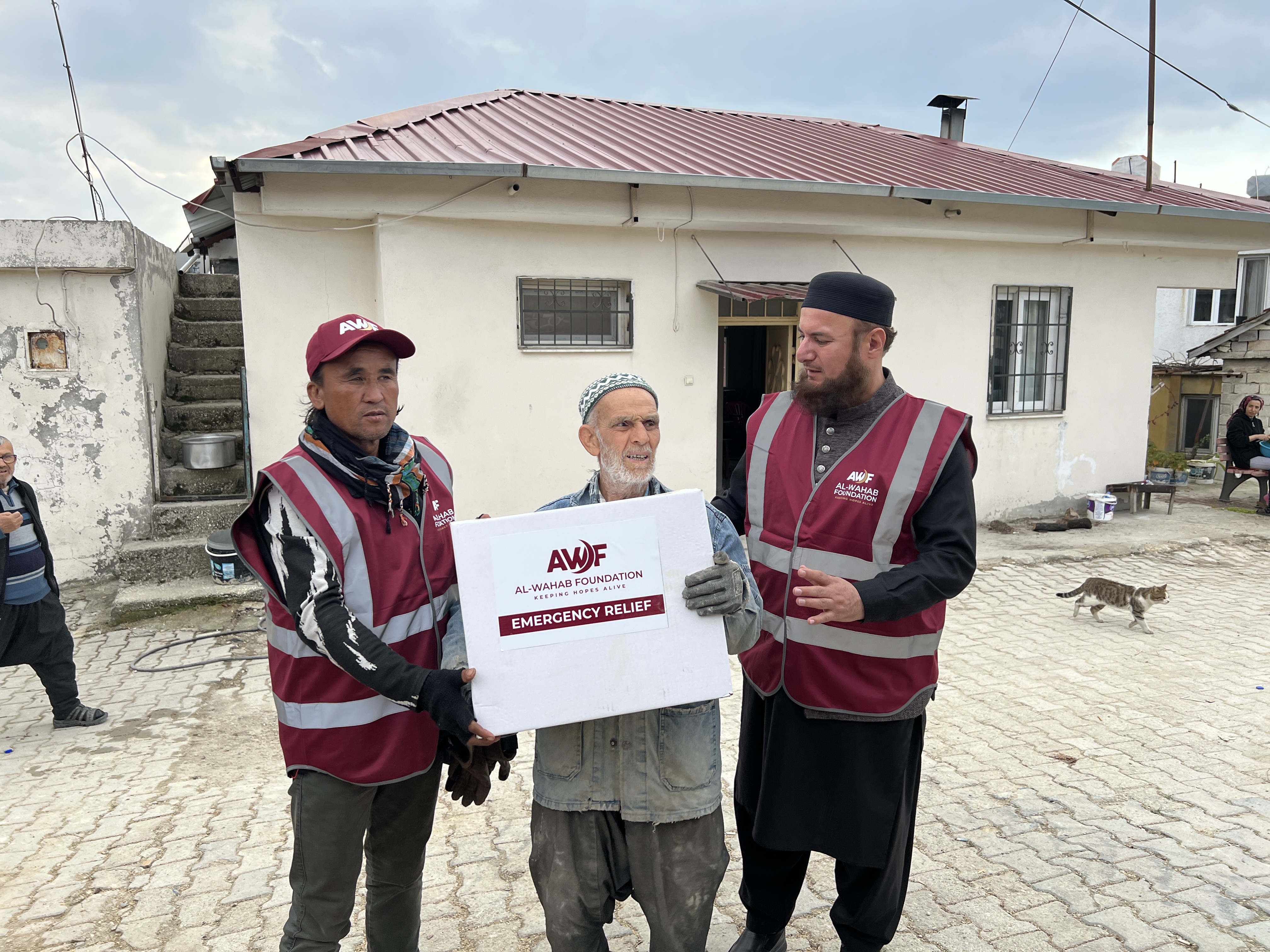 Recently, Mufti Abdul Wahab and his associates travelled to the southern provinces of Türkiye: Adana and Hatay. These are places where inhabitants experienced the most hardship. 
Al-Wahab Foundation successfully provided 200 food packs through donations for Turkiye earthquake which ultimately catered to 1200 people, supplying food and sustenance for malnourished families, vulnerable children, and the elderly. 
We also provided 500 hot meals to 500 people. Delivering these resources in an environment still grappling with the aftermath of a natural disaster was no easy feat, however, Mufti Abdul Wahab and our devoted team remained steadfast in their efforts and thus, the people in Adana and Hatay were able to access and utilize the food packs and hot meals we prepared for them. 
The power of donations for Turkiye
The success of this project was made possible by the generous donations received from individuals around the globe. Their empathy and willingness to contribute played a crucial role in enabling us to make a tangible difference in the lives of those affected. Every donation, no matter how big or small, is a light of hope for those struggling to help rebuild their lives. This provision of hot meals served a dual purpose – it nourished bodies that had endured hardship but it also offered solace and a sense of normalcy in the face of adversity.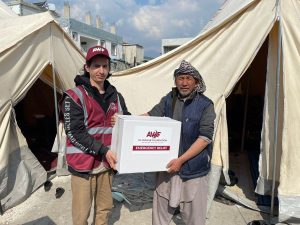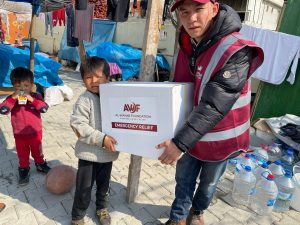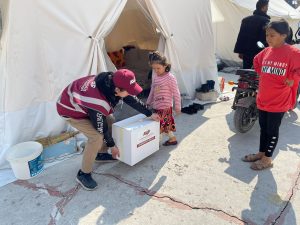 The next steps.
Recognizing the profound impact that this initial relief effort had on the affected communities, Al-Wahab Foundation and the chairman intend to expand the project. This organization is committed to providing additional resources such as first aid kits, medical items, clothes, blankets, and phycological support through the donations collected for Turkiye earthquake victims.
Thank you, Donors!
We'd like to thank you for making the work that we do possible. AWF continues to eliminate the suffering and hardship of people around the world, and with your continued support, we will continue to do so.
"We only feed you for the sake of Allah Almighty, and we ask for nothing in return from you, not even a word of thanks" (76:8-9).