Ummah Charity International is now Al-Wahab Foundation
Across Uganda, 13.8 million people struggle in rural areas living below the poverty line. Climate change, poor agriculture and long-term social inequalities mean that those in remote areas often go hungry. leading to disease outbreak and poor health. Donate now to help by providing food and clean, safe water that can bring hope for a better future.
Fight hunger, beat poverty
Across Uganda, more than 40% of people struggle on less than £1 a day. Almost half of the population are below the age 15. Parents often go without food, giving the little they have to their children to try and combat the devasting effects of malnutrition on growing bodies. Donate today and you can give food packs, a hot meal to school children or provide a water well to protect and nourish families living in difficult conditions.
Sustain families and support better health
Your donation towards our food packs can save impoverished children and their families from continuing hunger. Without food supply or reliable income, deep-rooted poverty and unreliable crops mean that food supply is scarce. Clean drinking water in remote areas is often in short supply and sanitation systems are inadequate, leading to a rise in disease such as Cholera and Ebola.
Your Zakat or Sadaqah donation can pay for a one month's supply of food staples for a family in need or provide hot cooked food to school children, often their only meal for the day. With your generosity we can also build water wells to provide clean, safe water to support better health and sanitation.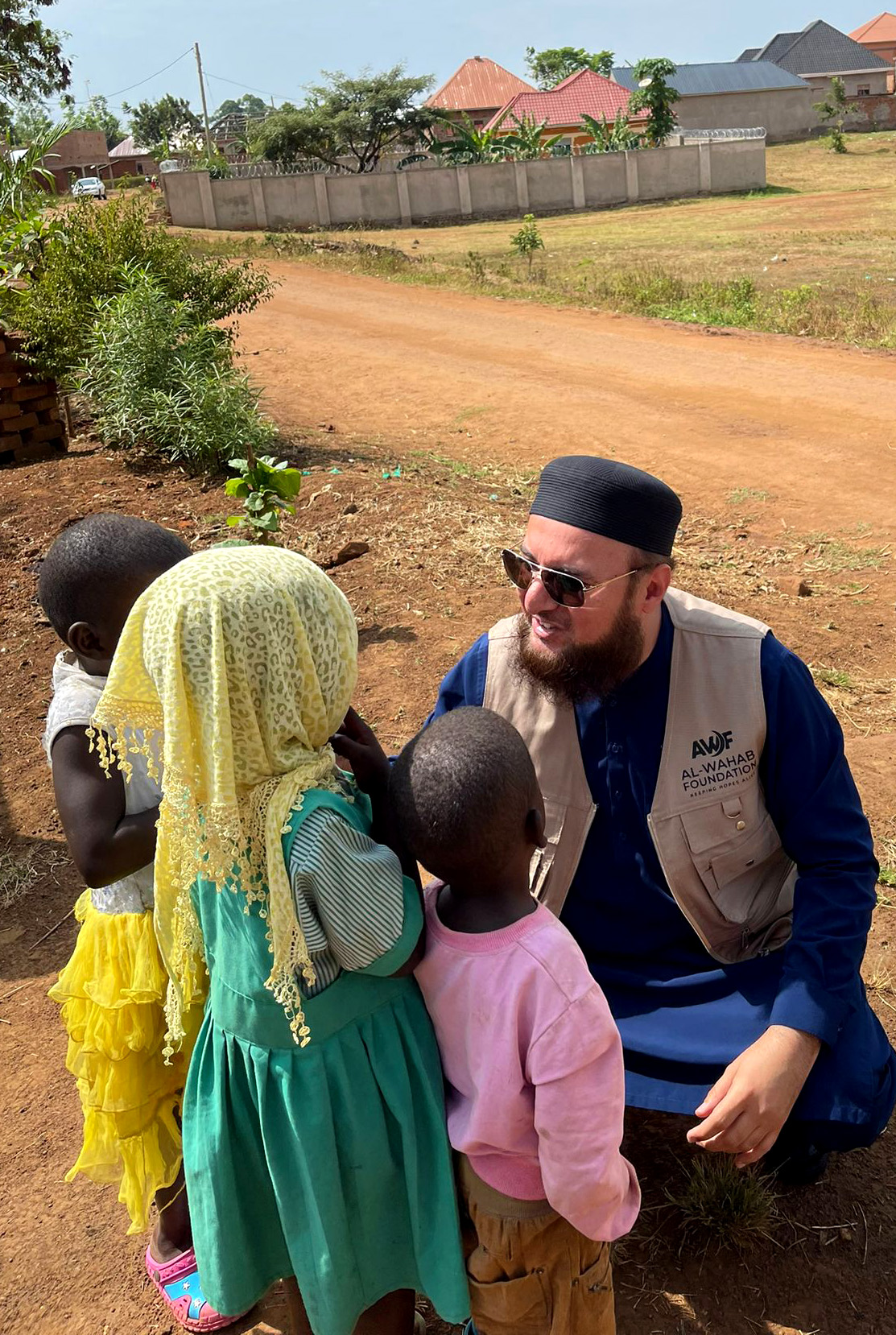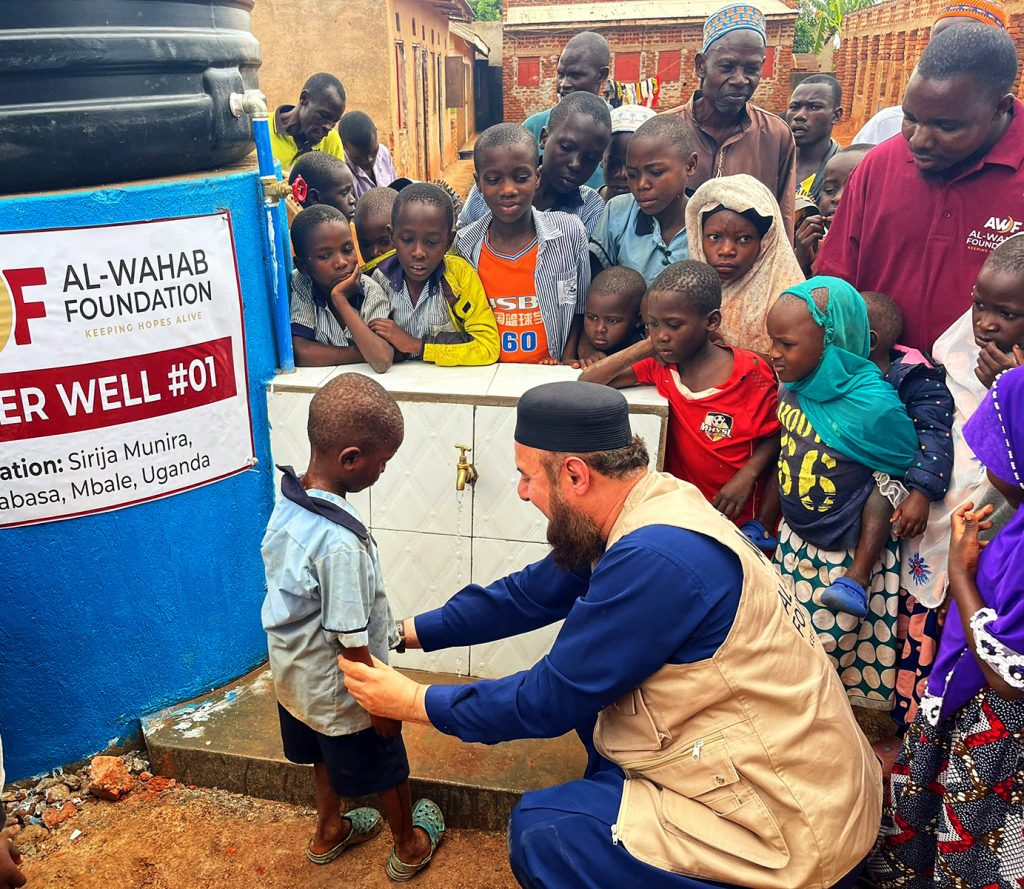 Feed families with Al-Wahab Foundation
"The best of you are those who feed others." (Ahmad)
Since 2014, AWF has been working to reach people living in poverty across the world. With your donations we have provided food packs to more than 140,000 people in desperate need of help. With global hunger on the rise, we remain committed to reaching new people in regions where poverty claims lives and restricts futures.

Mufti Abdul Wahab travelled to Uganda to help impoverished communities by providing food packs, cooked meals, and clean drinking water under his supervision. He envisions keeping it an ongoing project so that a maximum number of people in Uganda can be protected from famine and contagious diseases.
Our established network is growing and with your continued support we can reach more people in need. Our local knowledge means we are on the ground reaching those most in need and bringing hope with food and water which can provide strength, relieve hardship and help children and their families have hope for change.
Donate today and your support of Sadaqah or Zakat will help to feed hungry children, sustain weakened adults, protect people from disease and save lives.