Turkey Syria
Earthquake Appeal
Ummah Charity International is now Al-Wahab Foundation
Keep Hopes Alive in Turkiye and Syria
At the beginning of February 2023, a series of major earthquakes struck Turkiye near the border with Syria. Over 51,000 people have perished, crushed beneath fallen buildings in the worst natural disaster for decades. Donate now and help us to meet the ongoing needs of those who have lost everything. Your support can pay for food and clean water to save the lives of those desperate for your help. 
Everything destroyed in an instant.
At the epicentre of Gaziantep, a massive 7.8 magnitude earthquake struck in the early hours of the morning. People were sleeping, never to wake up again.
Since then, a series of further powerful quakes have struck the border with Syria claiming thousands of lives and destroying all buildings and infrastructure. For those who miraculously survived, there is nothing. Give now and provide them with much-needed food and water to help them carry on.
Your support can help them recover and rebuild.
The earthquakes may have only taken seconds to wreak havoc and devastation, but the recovery will take years. For those people caught in the disaster, homes have been destroyed. Water supply, gas supply and electricity are damaged. Food distribution chains no longer exist. A huge region spanning more 500km is on its knees. The scale of this disaster is hard to comprehend. Your donation can pay for food that can sustain and nourish traumatised and injured victims. You can save impoverished children and their families from continuing hunger, giving them time to heal and grieve. When you give, your Zakat, Fidya or Sadaqah donation can pay for a one- month food pack for a family or hot cooked food to warm those without shelter.
Donate now and you can also provide a monthly Iftar pack for those who are facing Ramadan in the hardest of circumstance.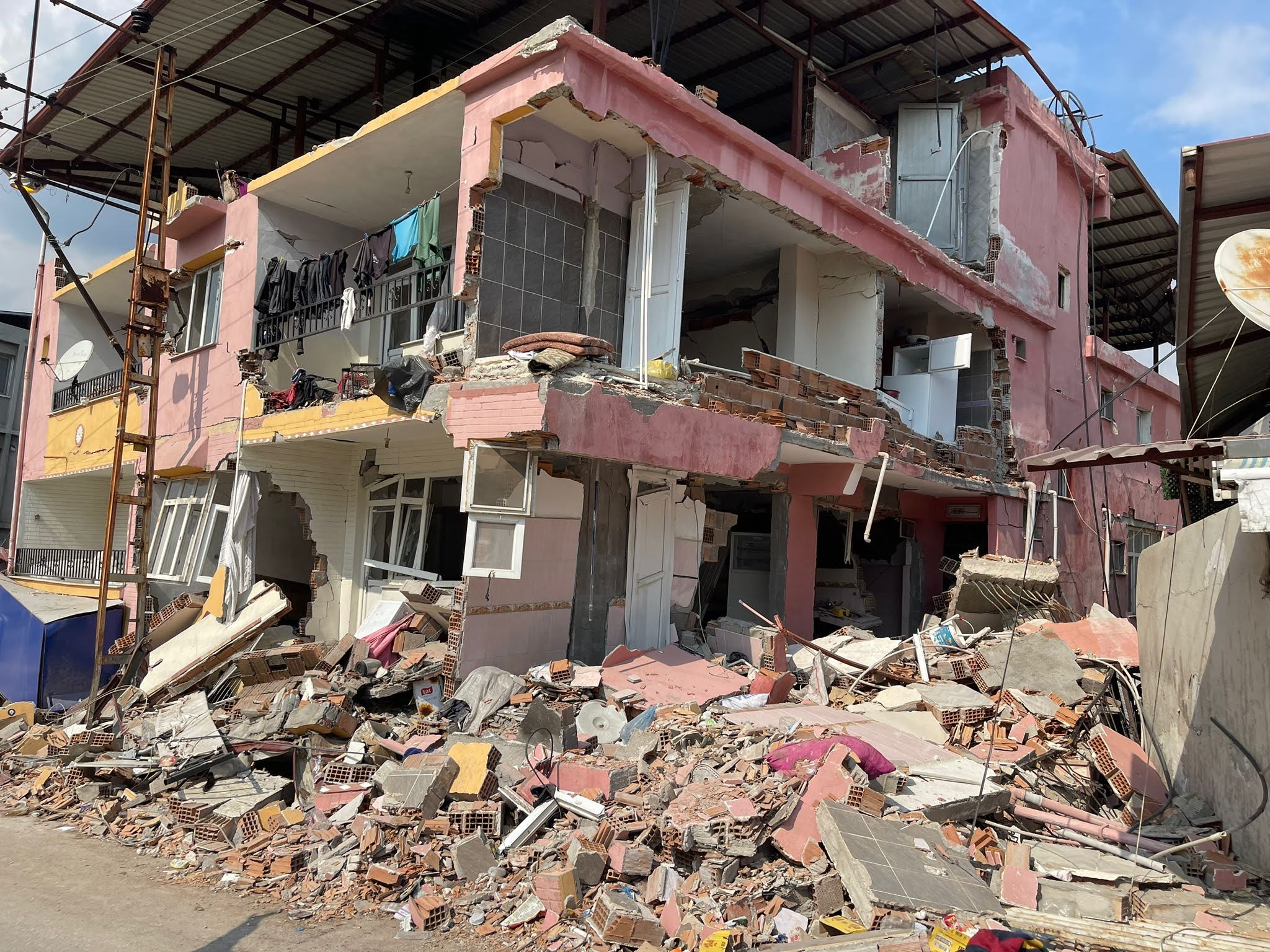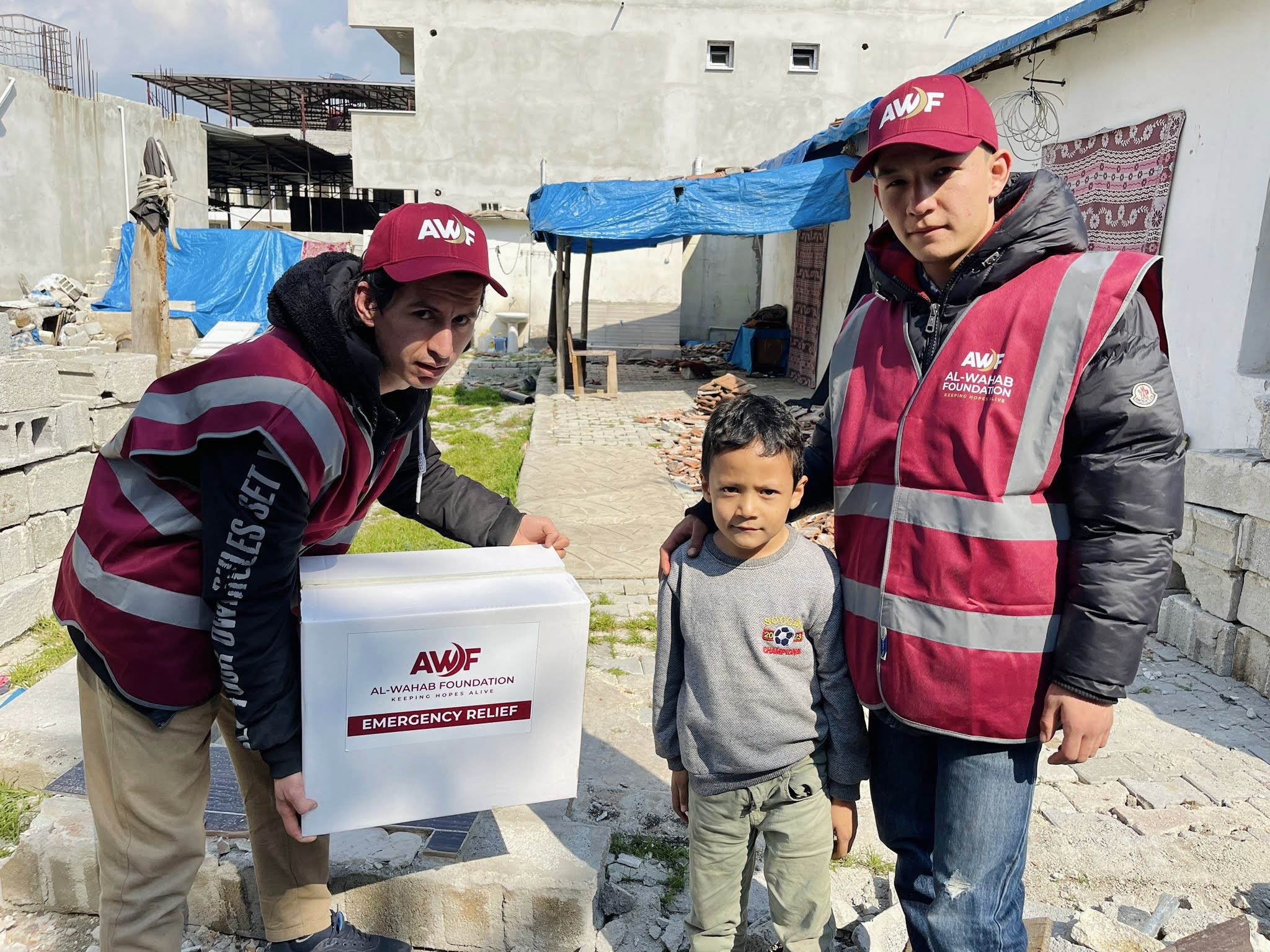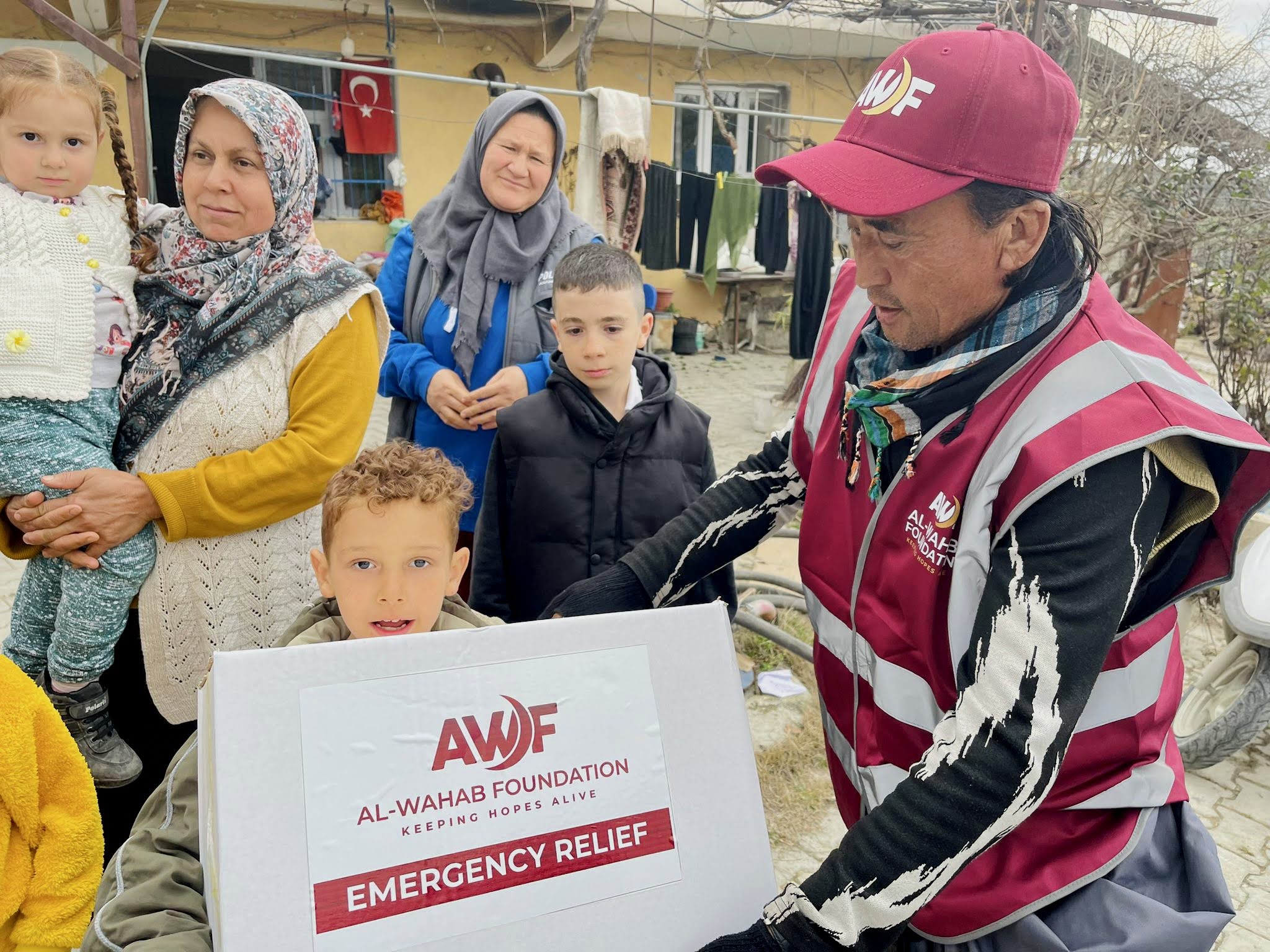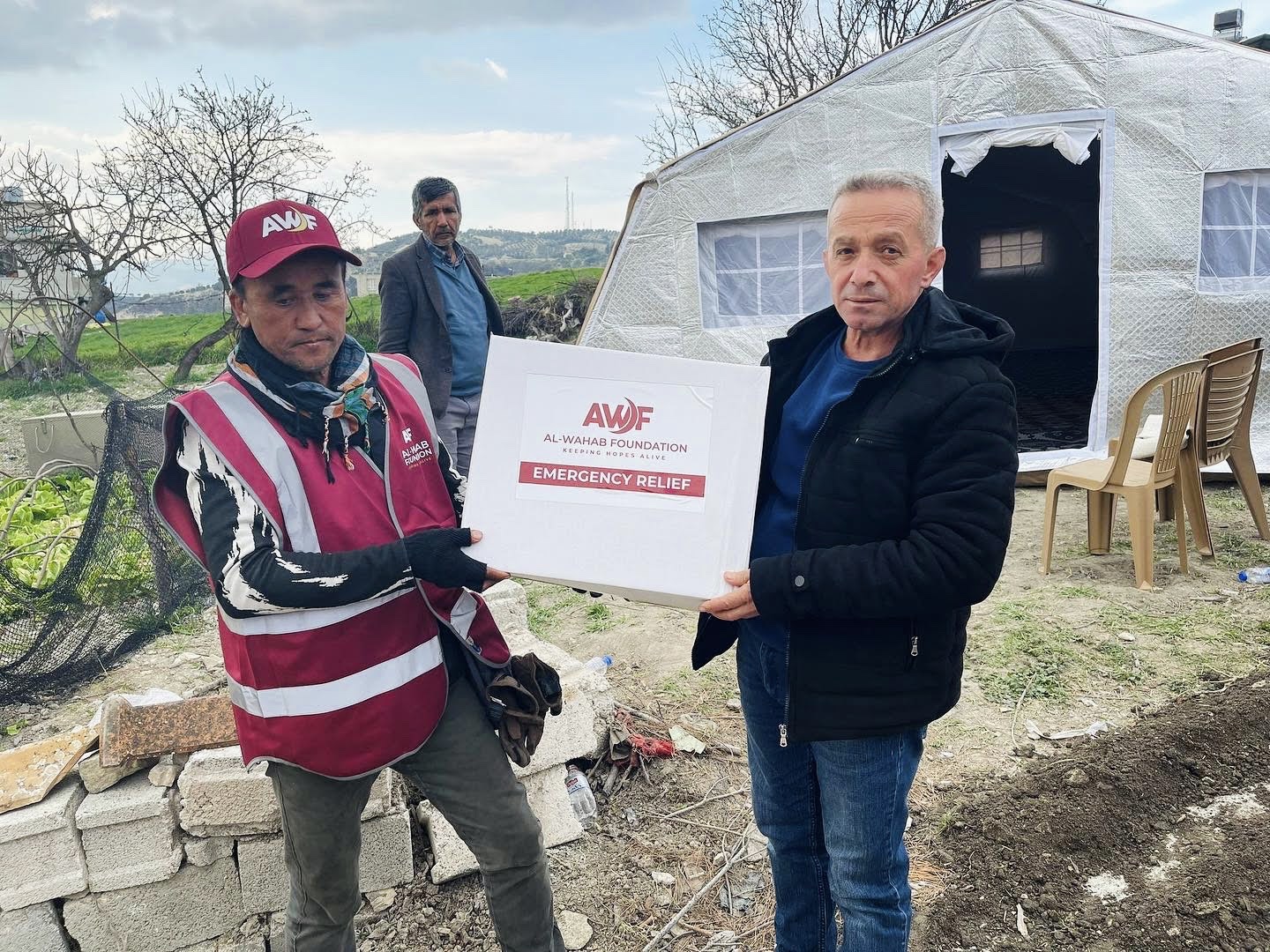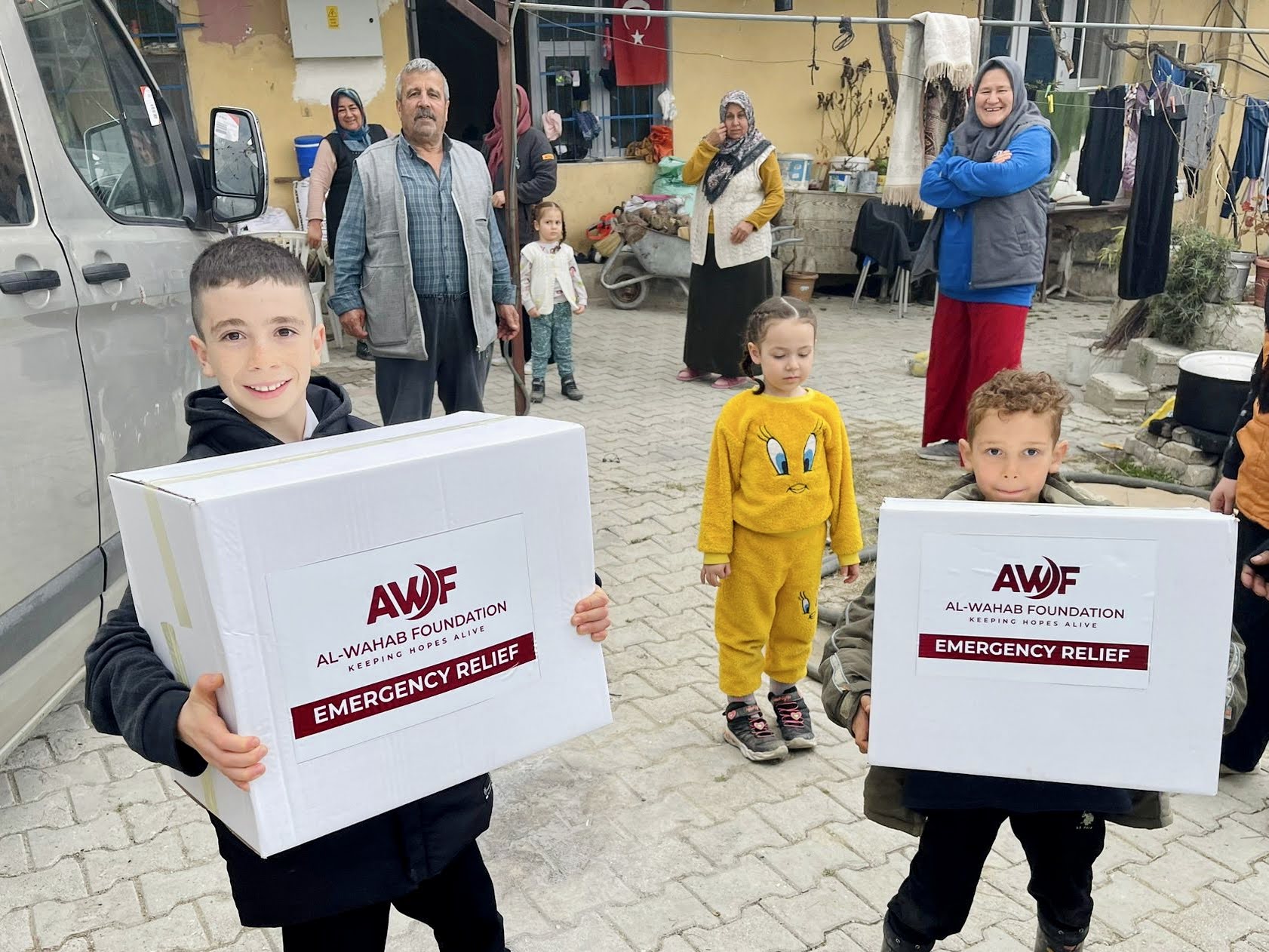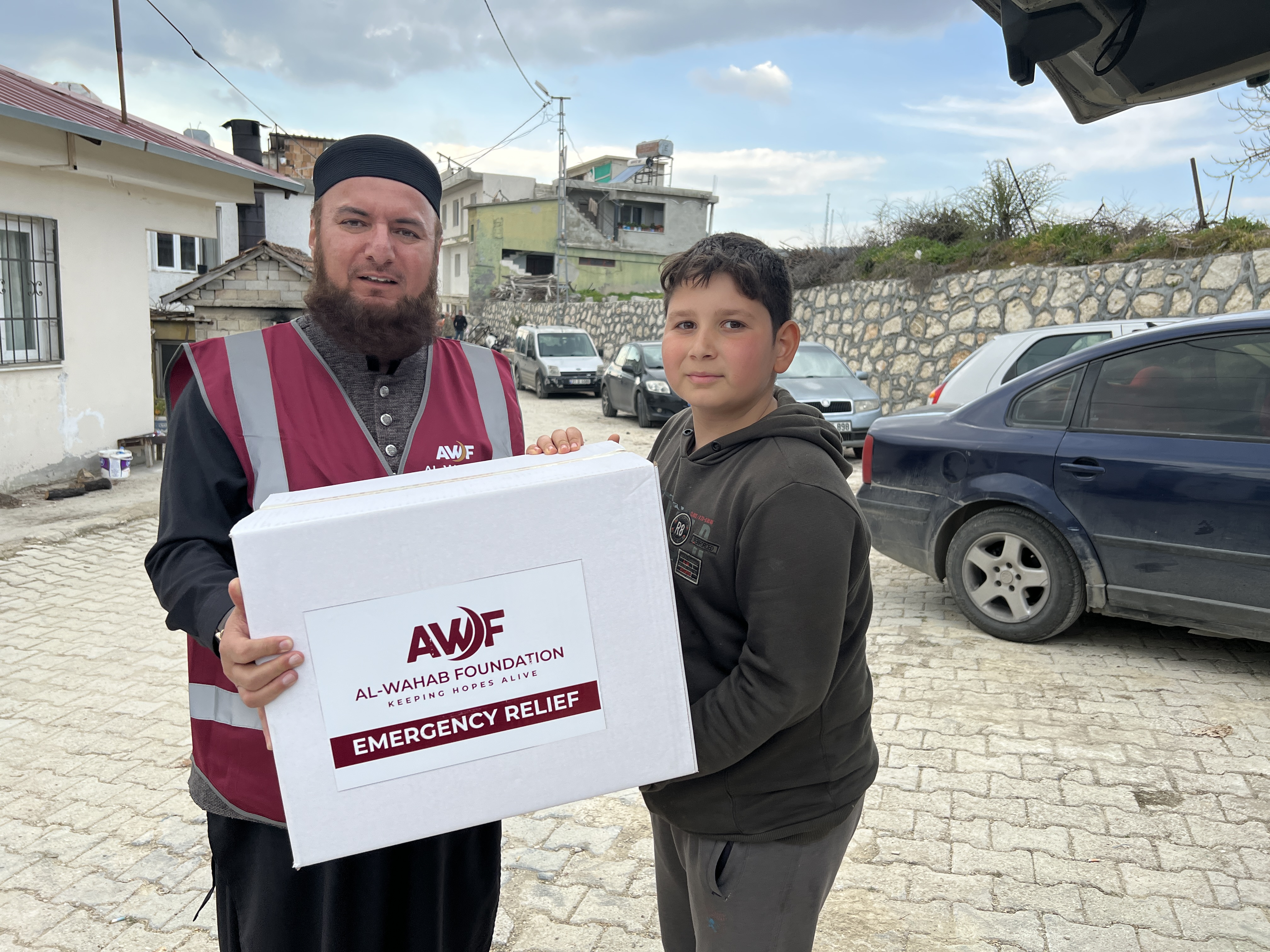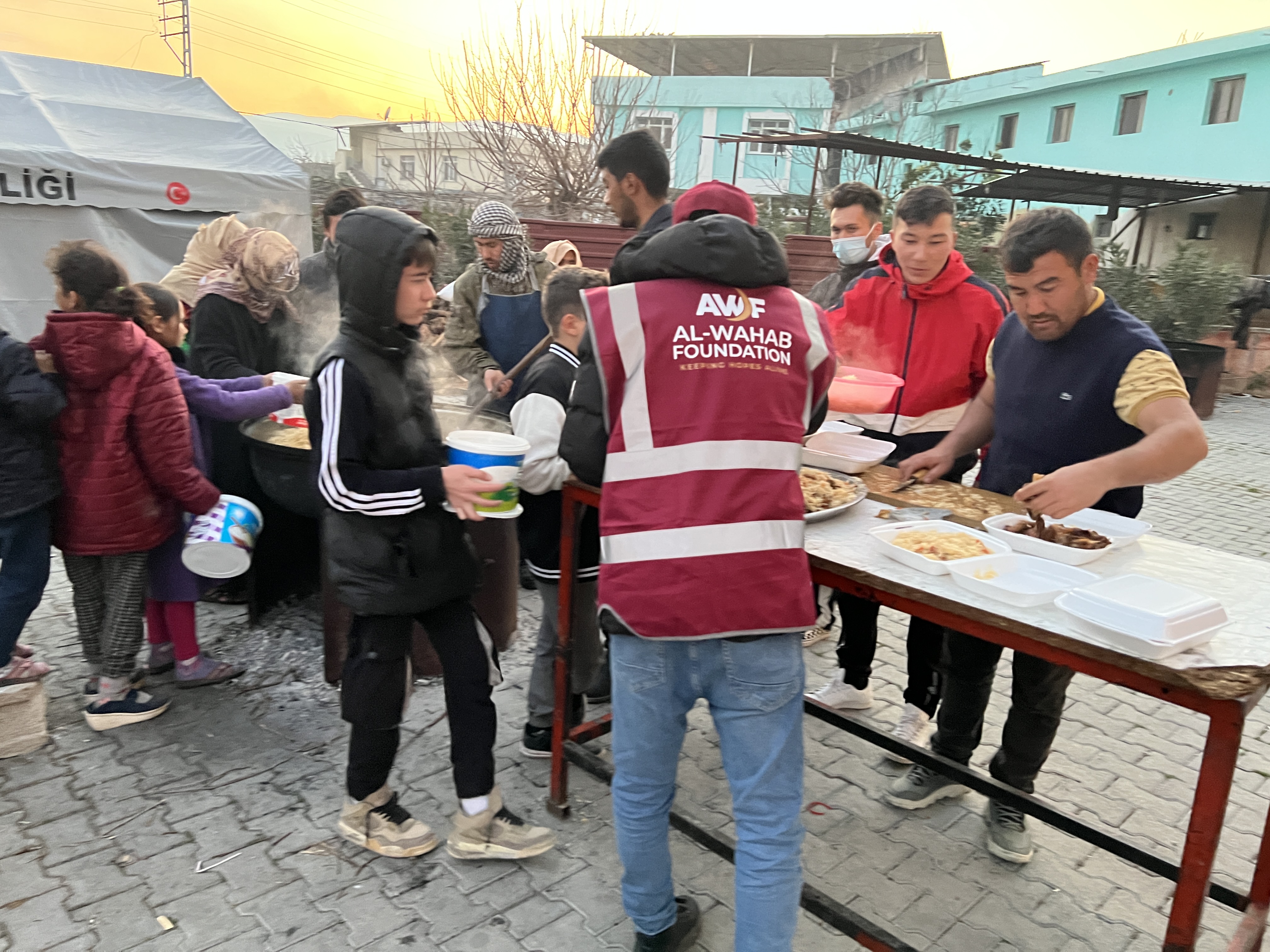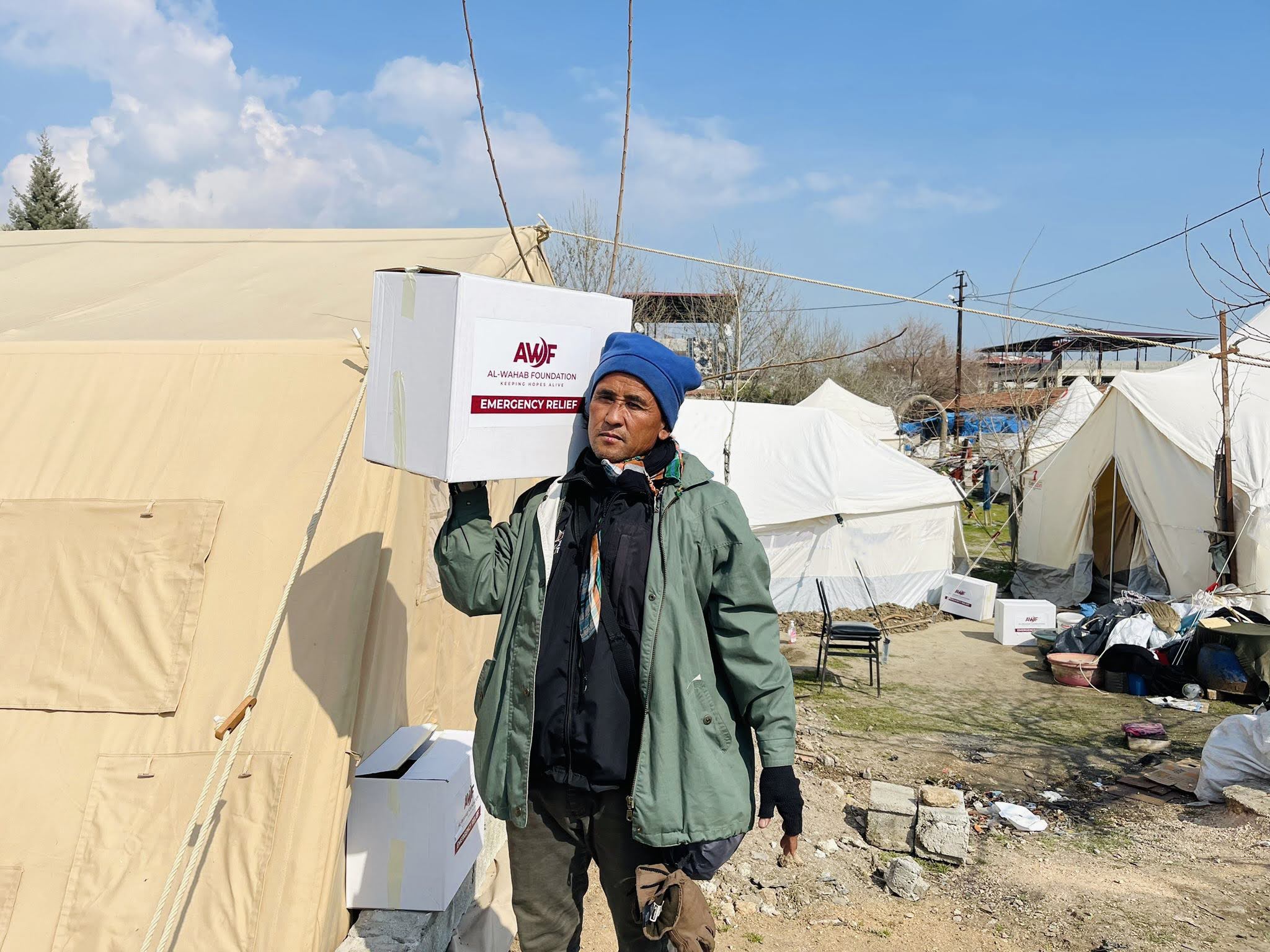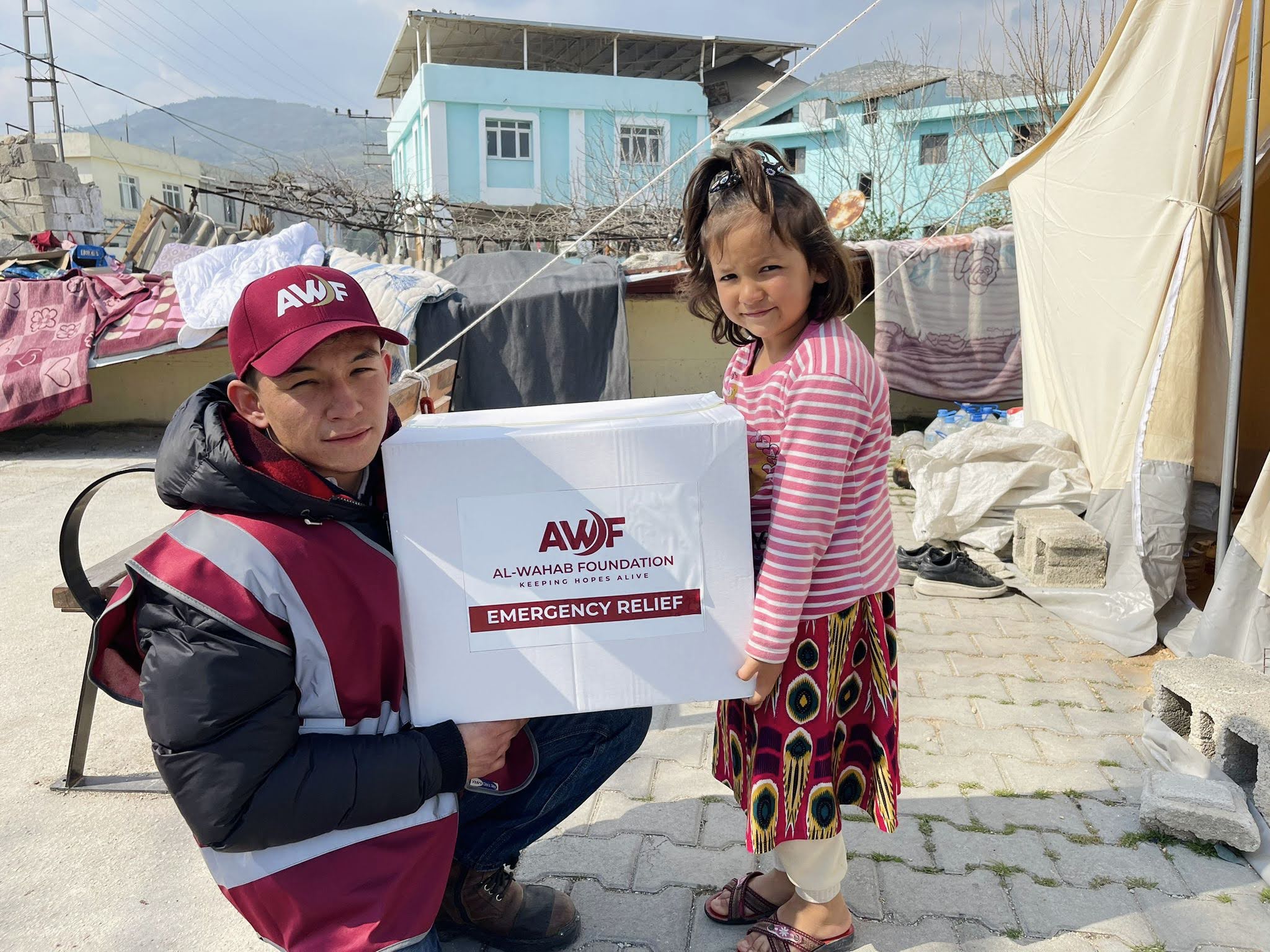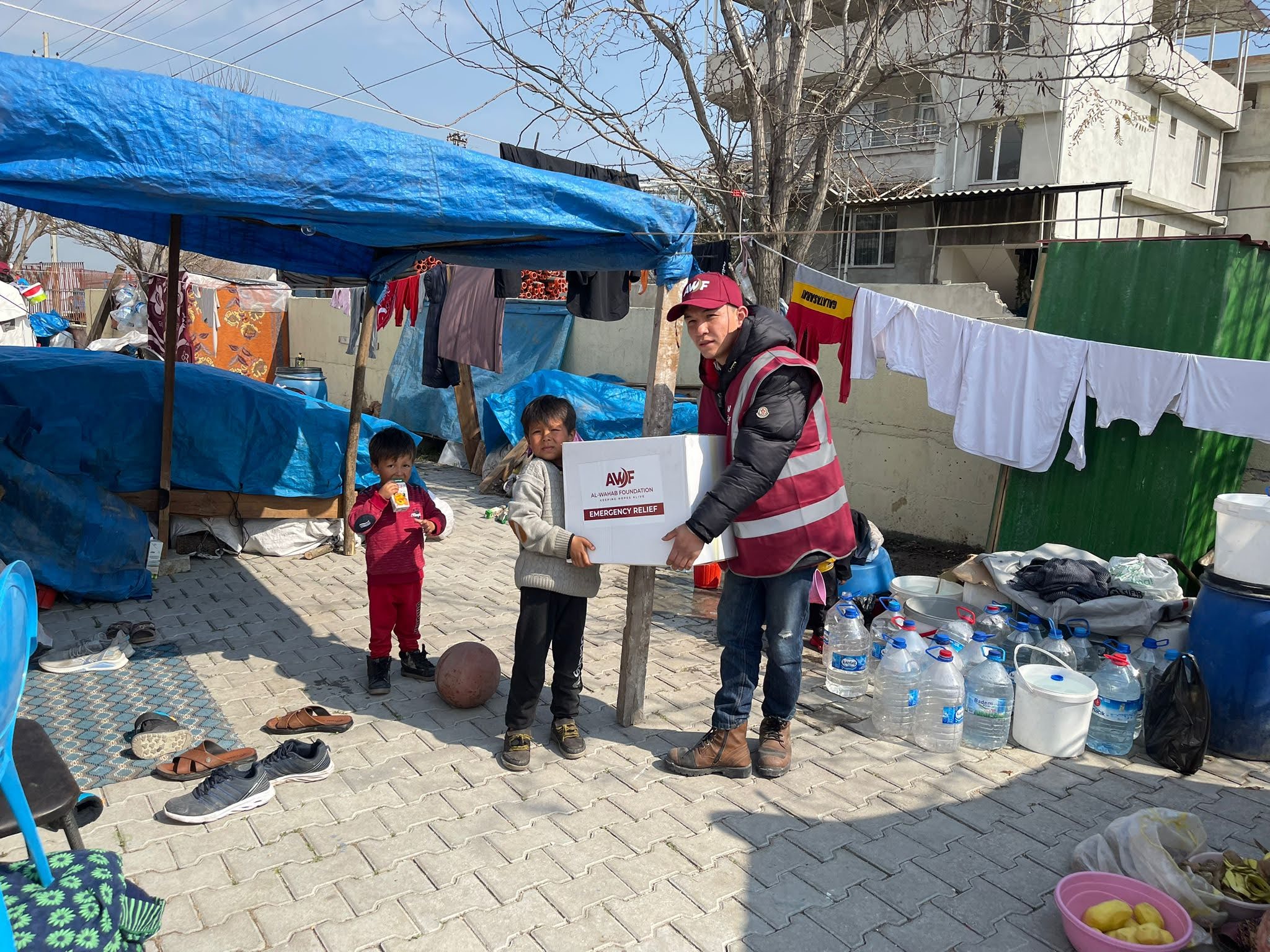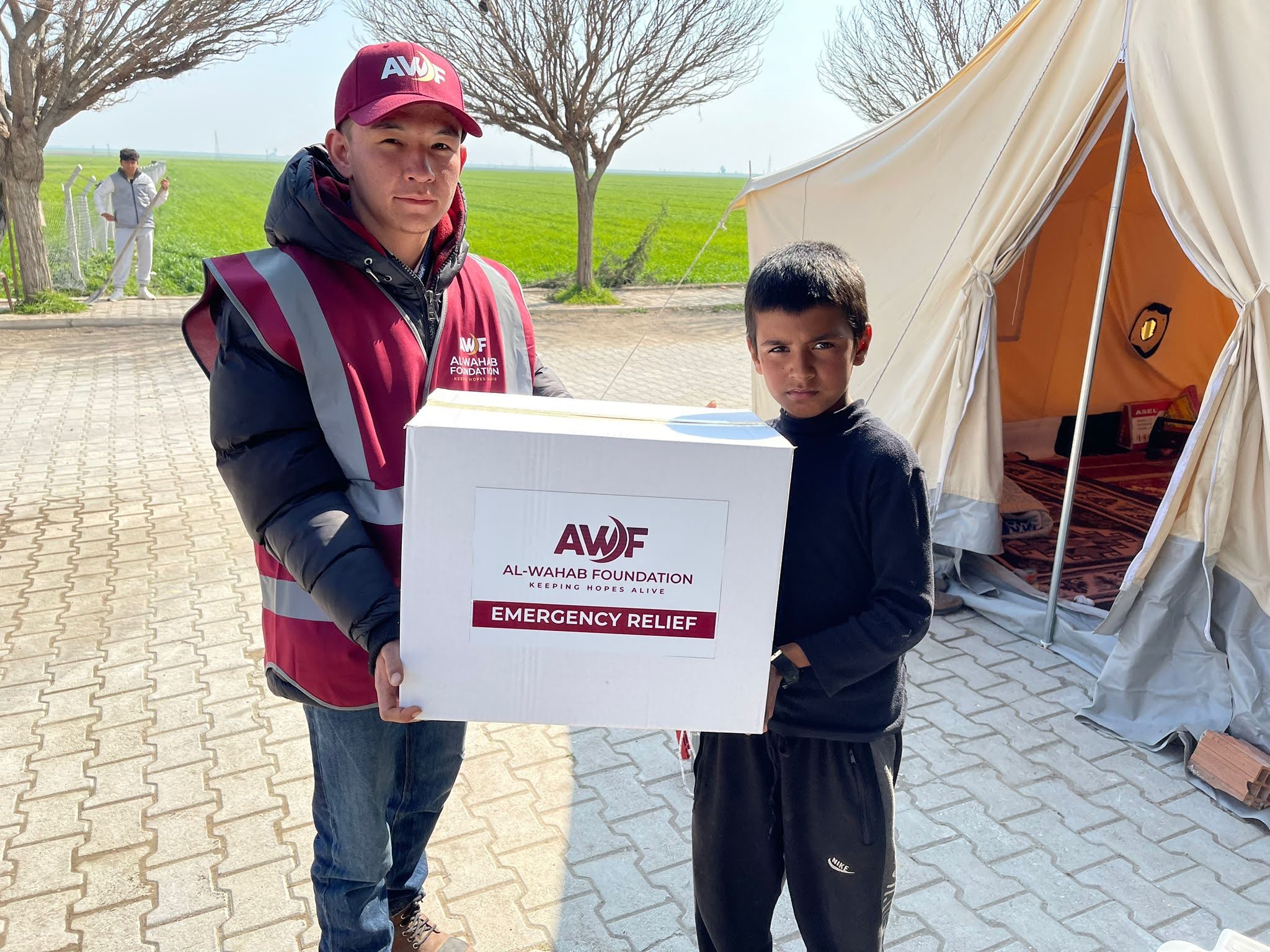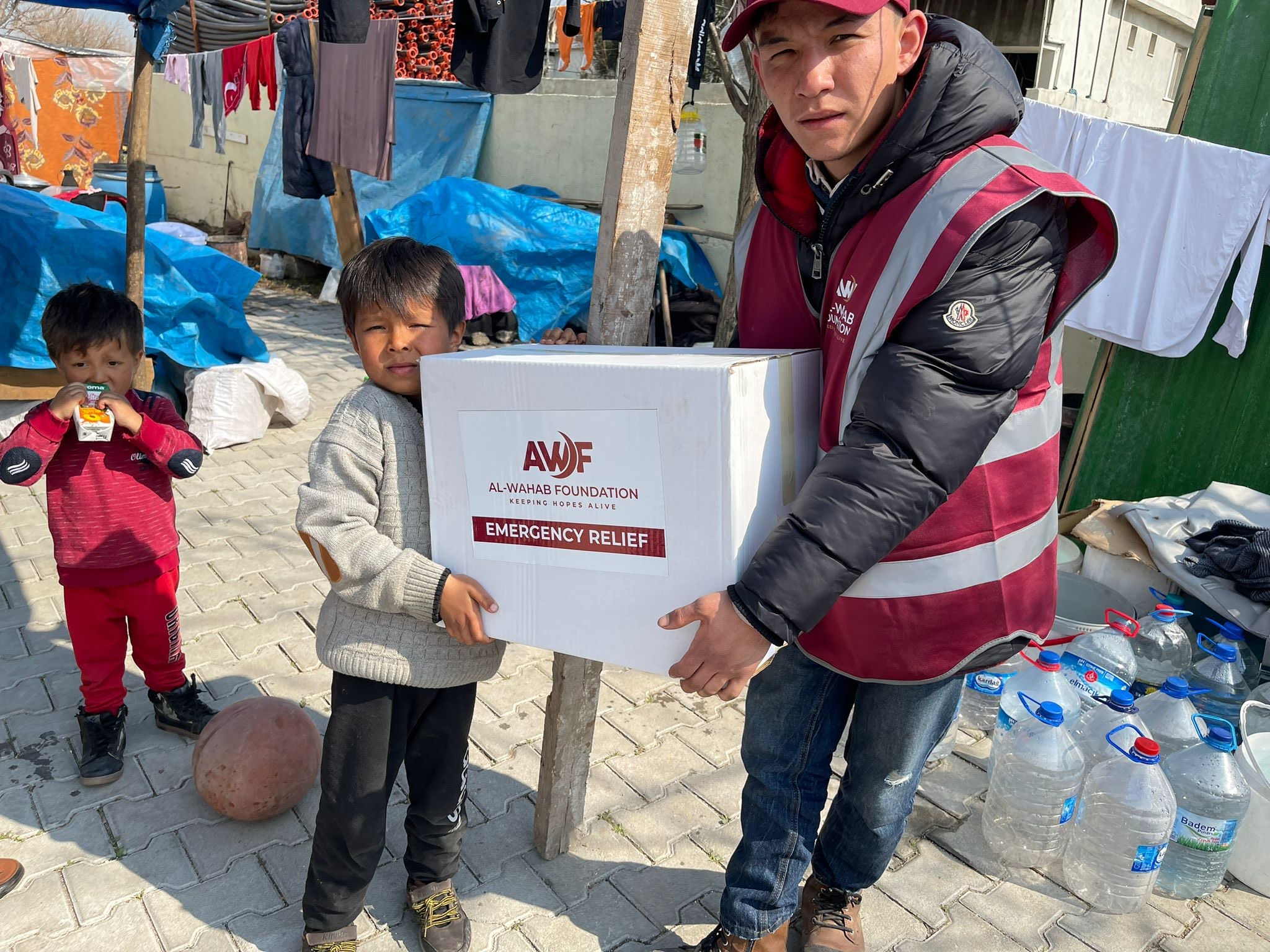 Support the earthquake response with Al-Wahab Foundation
"Whoever would love to be shaded in the shade of Allah, let him help someone in hardship…" (Sunan Ibn Majah) Since 2014, AWF has been working to reach people living in poverty across the world. With your donations we have provided food packs to more than 140,000 people in desperate need of help. We are working on the ground in the afflicted areas, assessing needs and distributing food as part of ongoing rescue and relief efforts. Your support means we can continue to respond and help the people of Turkiye recover and rebuild from the devastation. Donate today and your support of Sadaqah or Zakat will help to feed hungry children and sustain weakened adults in their hour of need. Relieve their hardship and keep their hopes alive.