Morocco
Earthquake Appeal
Ummah Charity International is now Al-Wahab Foundation
Morocco Earthquake Appeal
The Most Catastrophic Earthquake in a Century
A disastrous earthquake struck Morocco on Friday night, September 8th, at just past 11 PM local time resulting in a tragic death toll. The casualty count is nearing 3,000, and over 5,600 individuals left injured. According to the details, the epicenter of this earthquake of magnitude 6.8 was in the High Atlas Mountains, approximately 72 kilometers southwest of Marrakech.
Morocco Calls for Emergency Help!
The most devastating earthquake in the century has shown zero mercy to the land of Morocco. Approximately 300,000 people are affected and many more have gone missing. As per the reports, over 5,600 victims are struggling with severe injuries. Please extend your generous support and assist us in offering immediate aid to those impacted by this calamity through the Morocco Earthquake Appeal – Al-Wahab Foundation. Together, we possess the strength to give hope to the victims, illuminating the path for those navigating through these challenging times.
Al-Wahab Foundation's Response to Natural Disasters
Under the supervision of Chairman Mufti Abdul Wahab, Al-Wahab Foundation has consistently taken the lead in responding to global emergency situations. Whether facing earthquakes, floods, or pandemics, Al-Wahab Foundation team has been committed to being on the ground, ensuring that every affected individual receives vital emergency relief aid.
Recognizing that natural disasters can wreak havoc in a matter of seconds, we have made it our utmost priority to serve humanity in these critical moments. We pull our resources effectively to provide immediate assistance during emergencies. Nevertheless, your support remains crucial in this endeavour. Support us for the Morocco Earthquake Appeal to provide relief to as many calamity-stricken people as possible.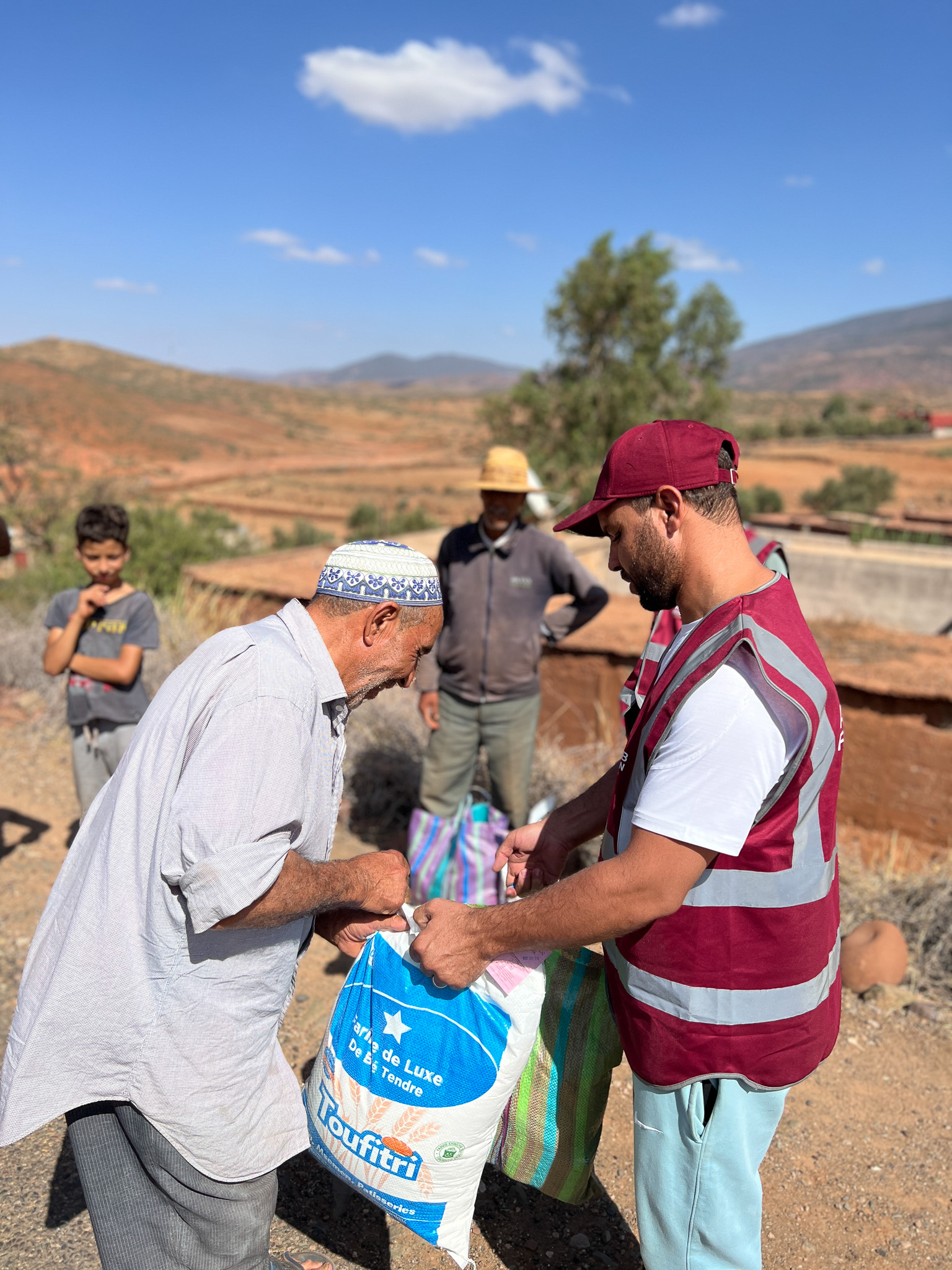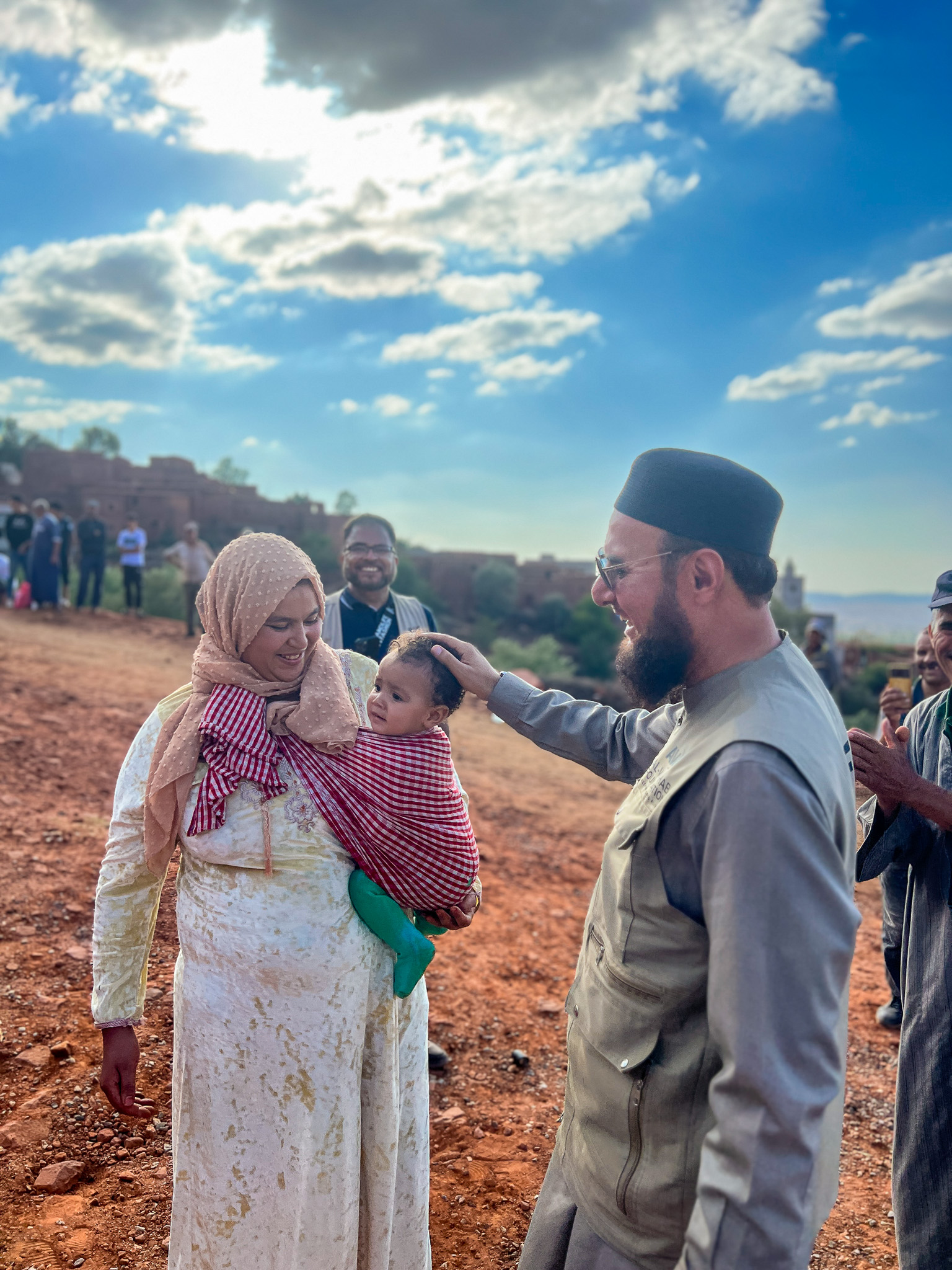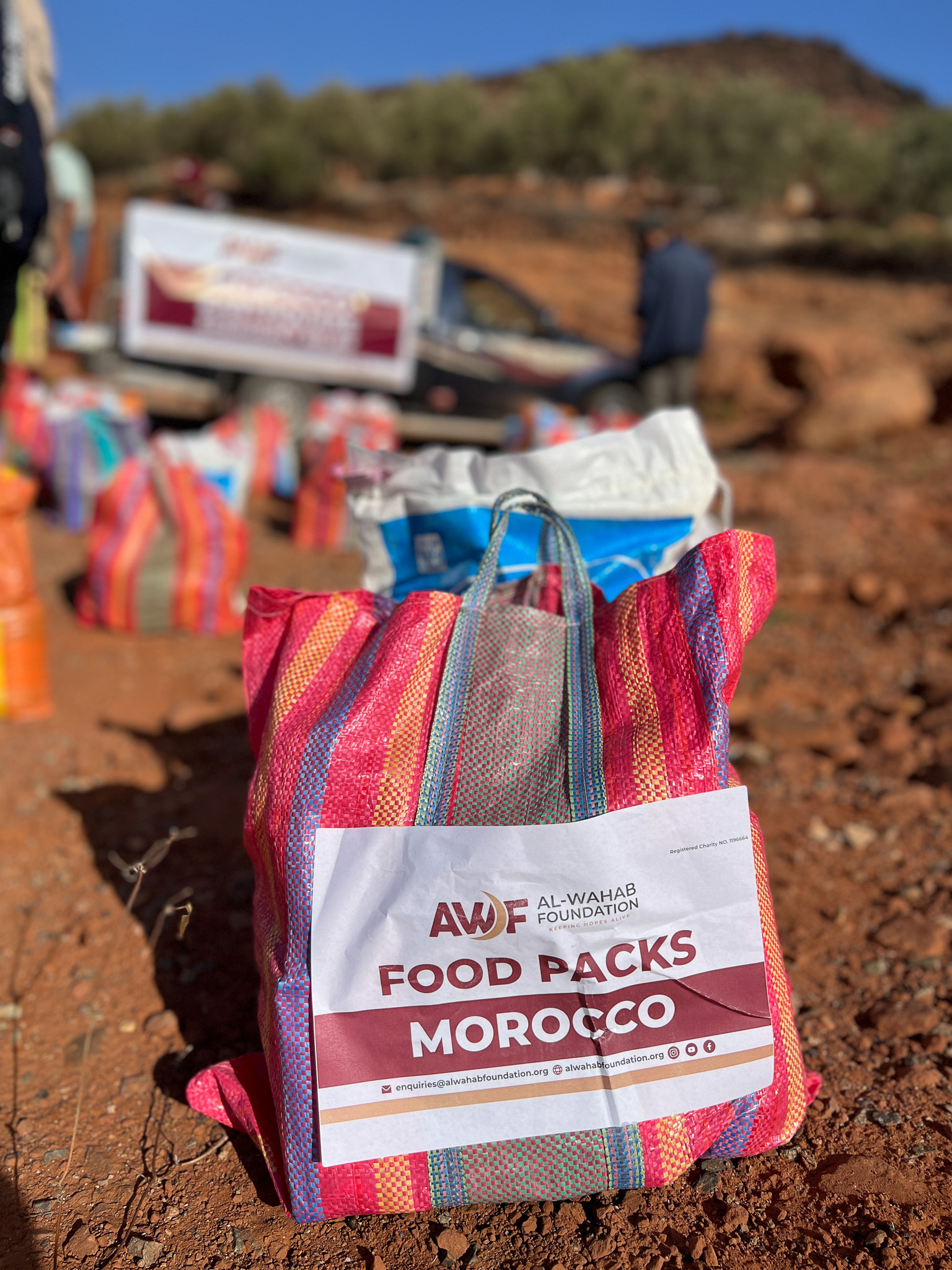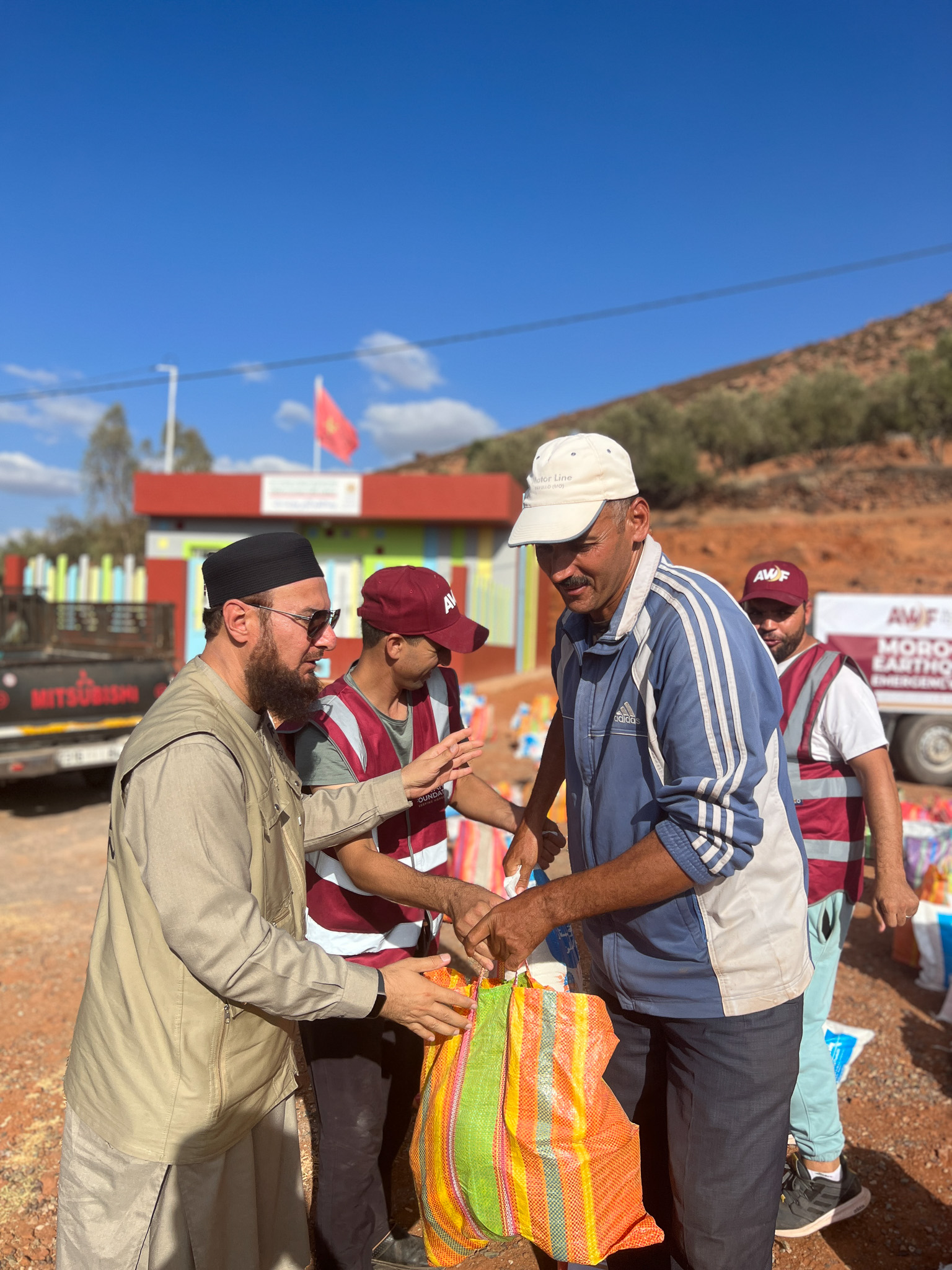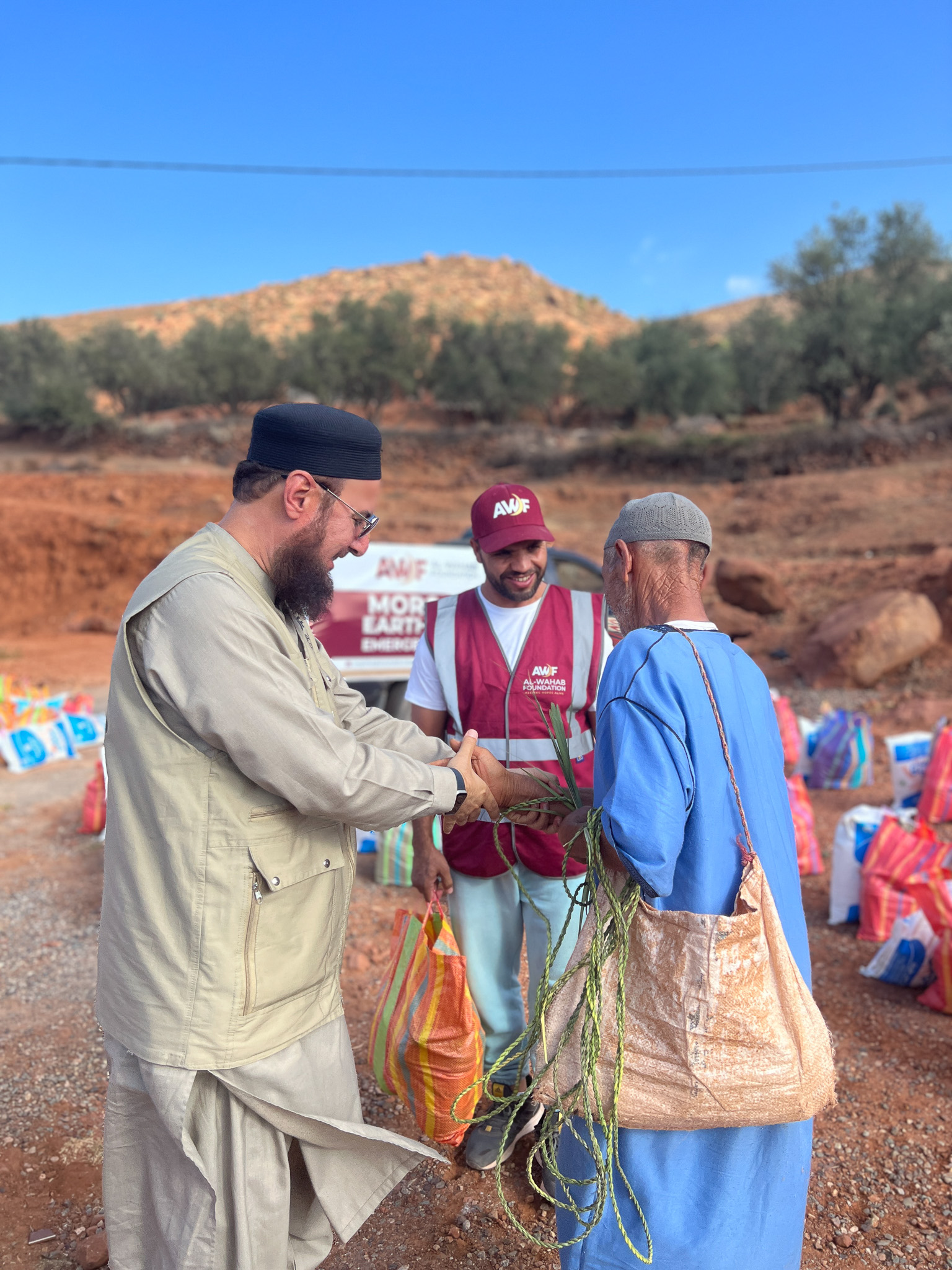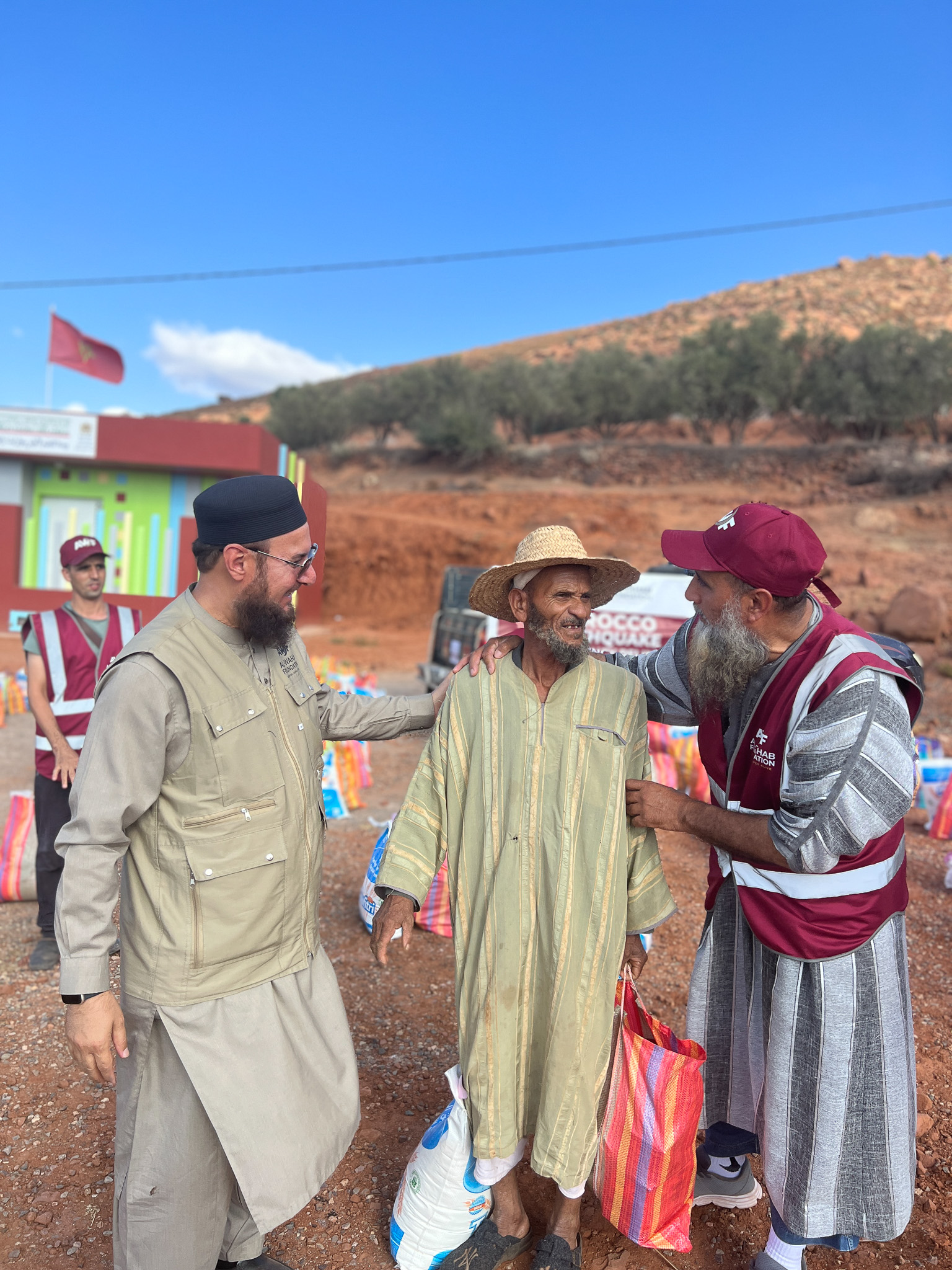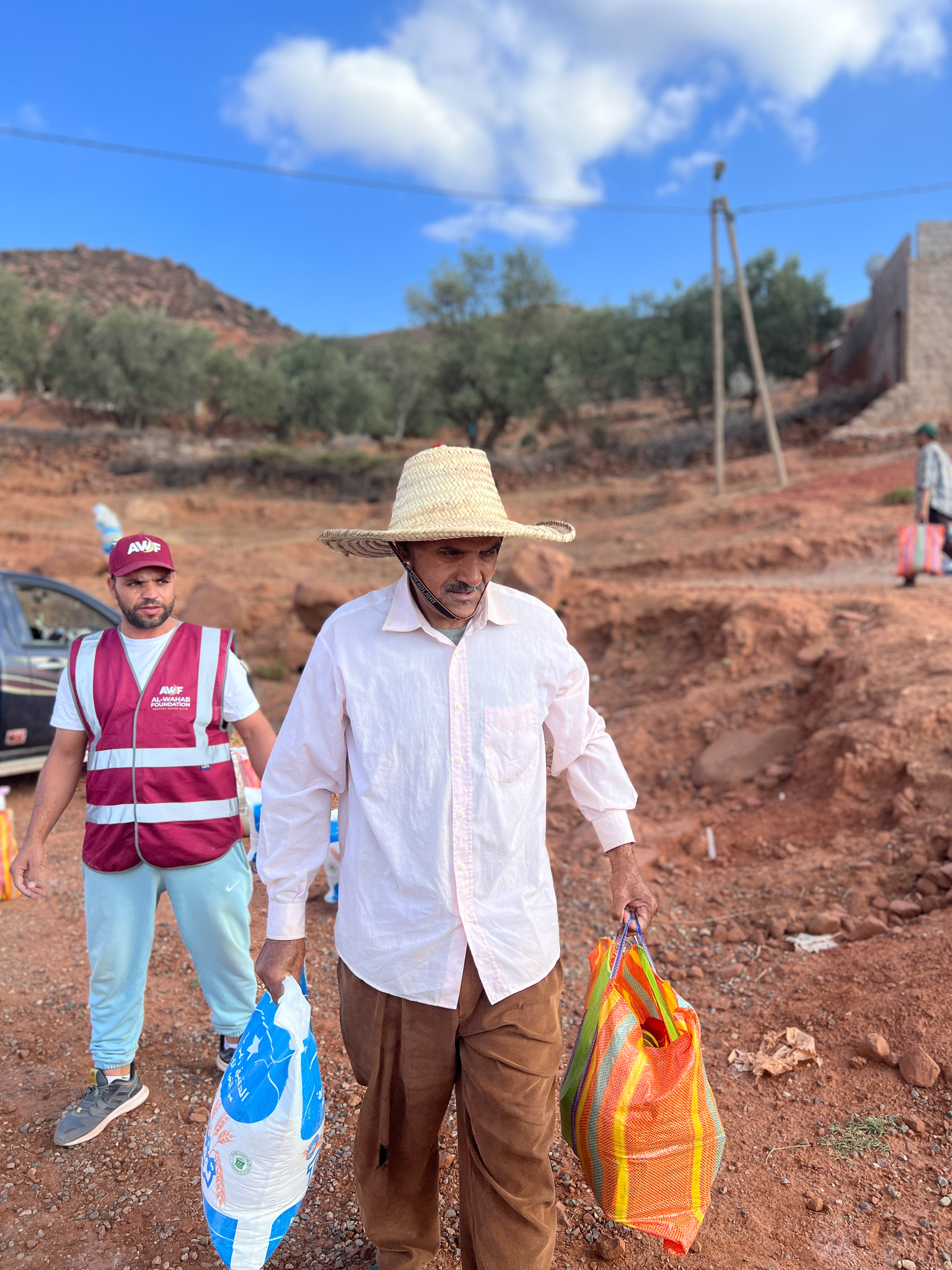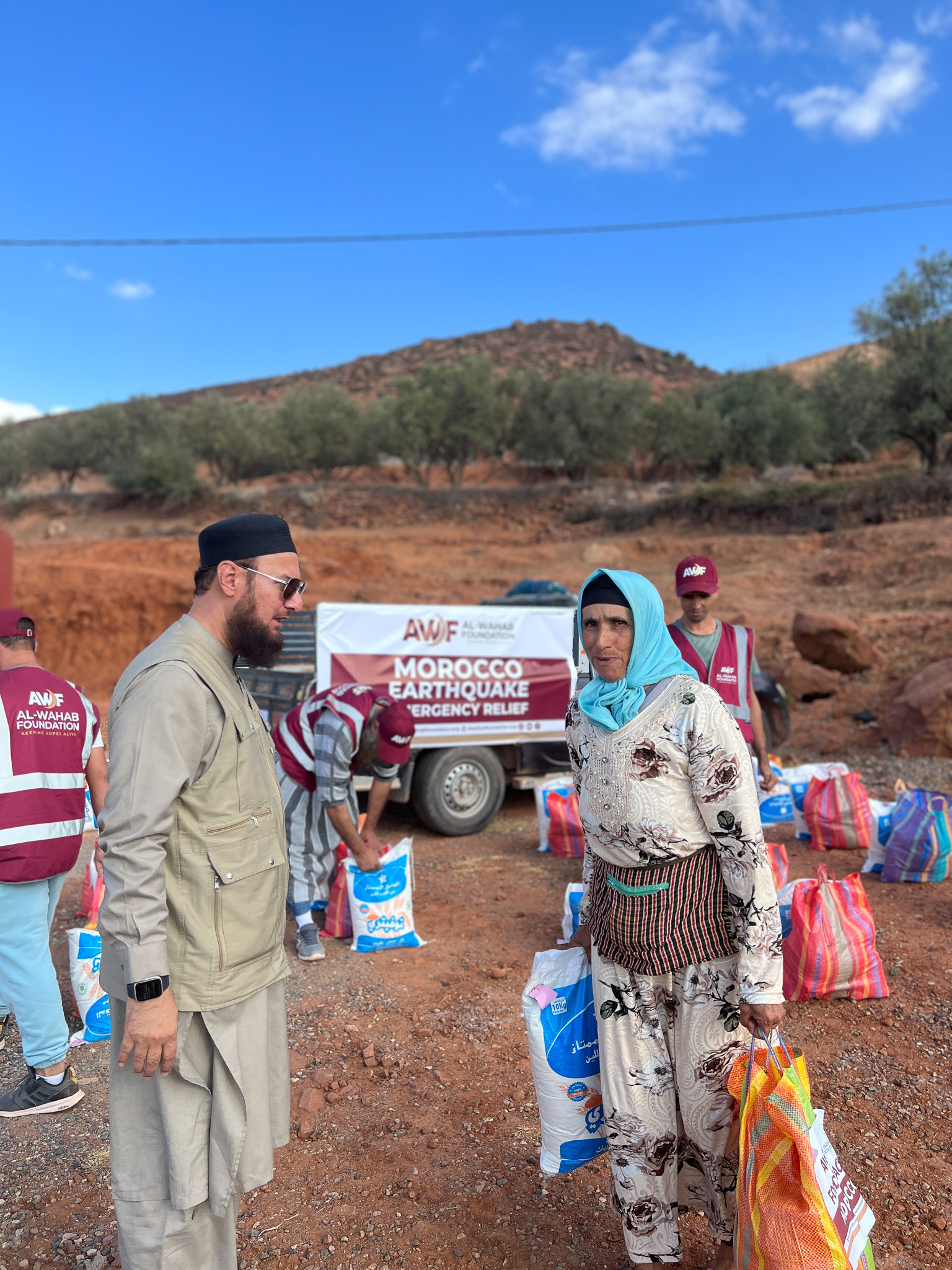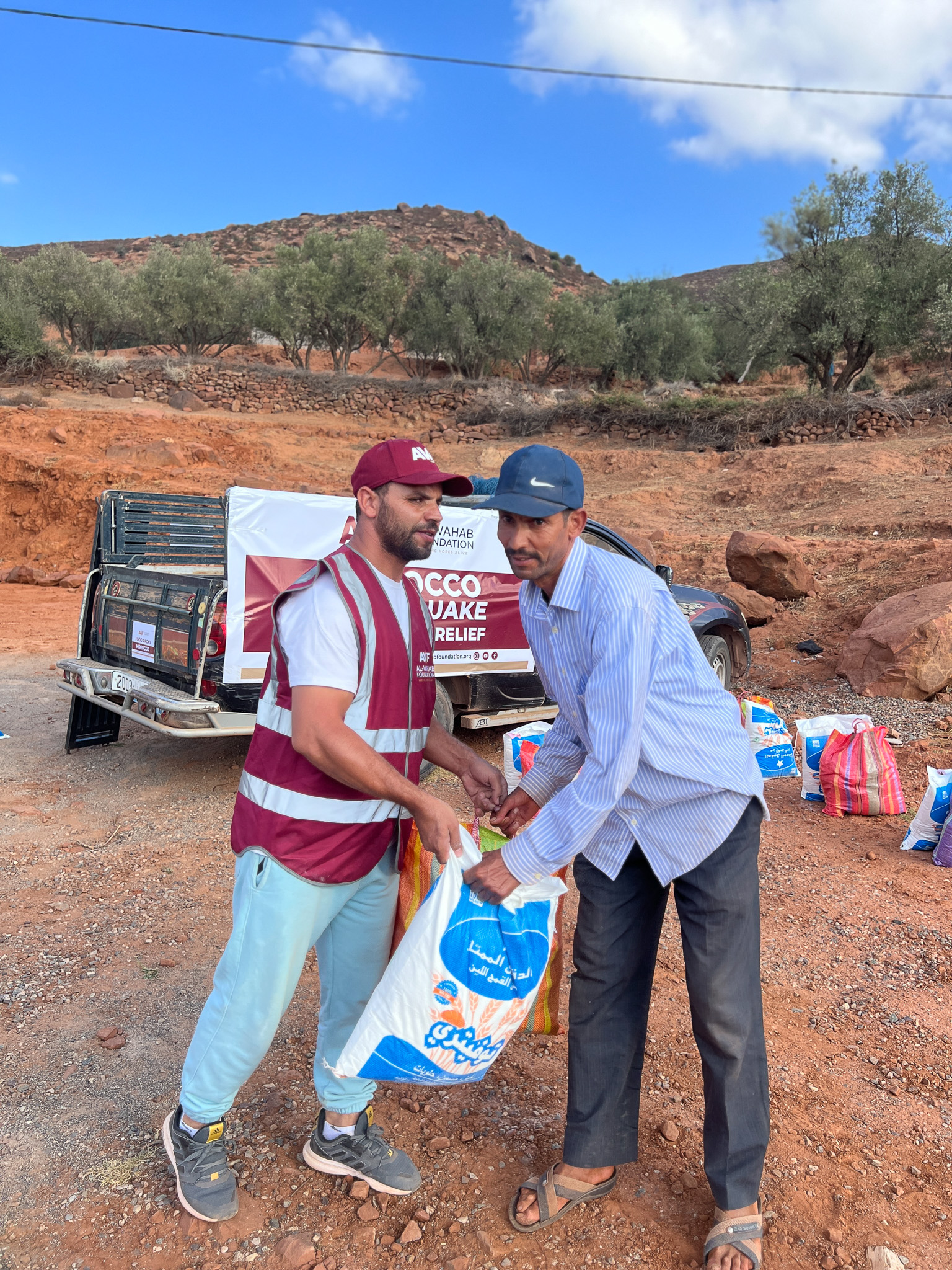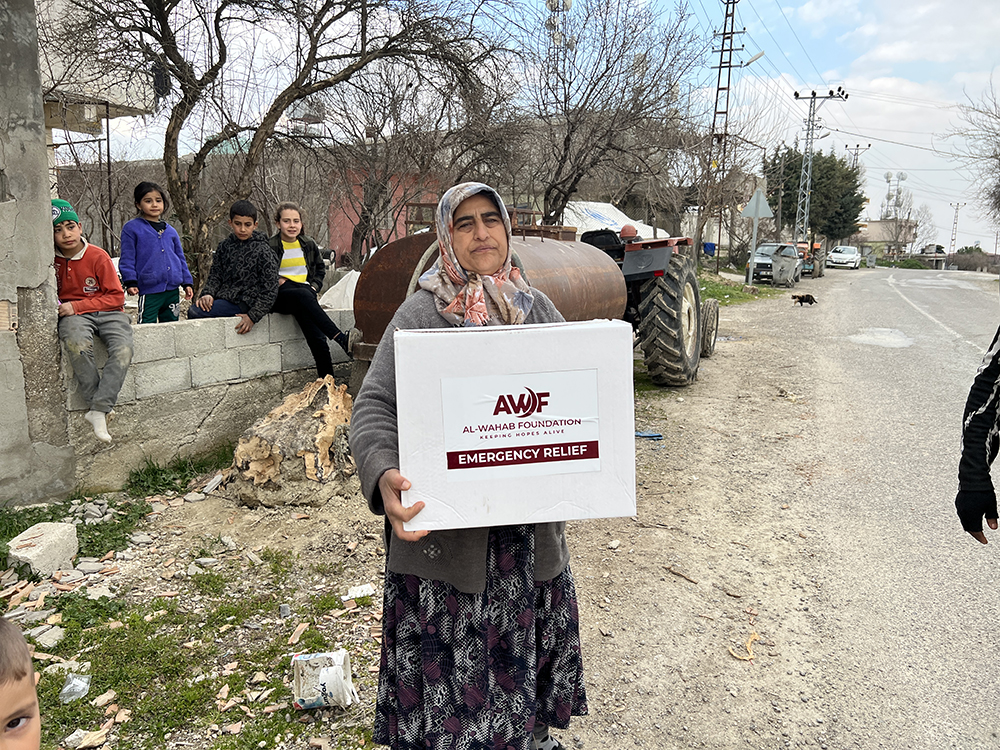 Ways to Contribute
Online Donation: You can easily donate to Morocco Earthquake Appeal through our secure online donation portal. Your contribution, no matter how small, can make a big difference.
Our Donation Hotline: Apart from our online portal, you can donate to Morocco Earthquake Emergency Relief activities by calling us on our donation hotline at 020 8903 8944.
You can make a significant impact by contributing as much as possible to provide an Emergency Kit that includes food, clean water, medical aid, and basic essentials. Join hands with Al-Wahab Foundation and give the people of Morocco hope to live again!