Provide Food Packs in Ramadan
Ummah Charity International is now Al-Wahab Foundation
Feed the Hungry this Ramadan
Around the world, more than 800 million people do not have enough to eat. Over 43 million are on the brink of famine and these figures are continuing to rise due to flooding, earthquakes and ongoing humanitarian crises. You can feed the hungry this Ramadan with our monthly food packs and bring relief from hunger. Donate your Zakat or Sadaqah today.
Your support can save lives
"O people, exchange greetings of peace, feed people, strengthen the ties of kinship, and be in prayer when others are asleep, you will enter Jannah in peace." (Al- Tirmidhi).
Giving food to ease hunger and provide sustenance to others brings immense reward. During this holy month, you can relieve the hardship of people whose lives have been plunged into chaos. Our food packs will sustain a whole family for Ramadan with essential supplies for suhoor and iftar, providing vital nutrition and strength. Give your Zakat or Sadaqah now and feed the hungry.
Food packs to sustain families
This Ramadan, you can increase your blessings and help give good health to those who are suffering. Severe flooding has led to crop damage and food shortages as livelihoods have been washed away in Pakistan. In Uganda, long-term poverty means malnutrition is rife. On the borders of Turkiye and Syria, devastating earthquakes have wiped out an entire region, claiming thousands of lives and living many more starving and vulnerable.
Your generosity can help relieve hunger, distress and combat malnutrition, one of the highest causes of child illness and fatality.
Your Zakat or Sadaqah during Ramadan can provide one month's supply of flour, rice, dates, sugar, lentils, powdered milk and other essential food items to enable families to have nutritious and fulfilling meals.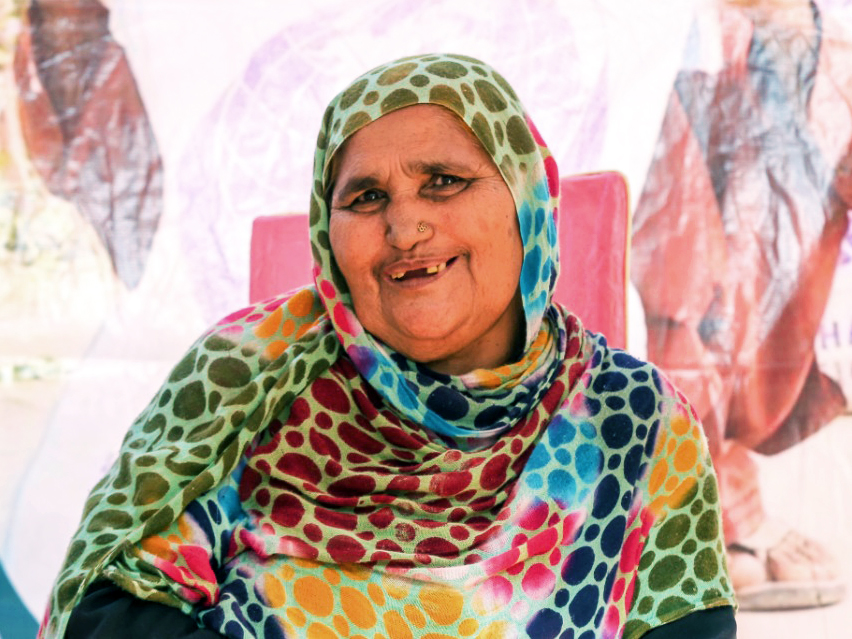 Give food with Al-Wahab Foundation
' …and they give food, out of their love for Him (Allah), to the needy, and the orphan, and the captive.' (Holy Qur'an 76:8)
Since 2019 we have provided more than 9000 food packs to people in need.  62 million people now do not have enough to eat. The recent earthquakes in Syria and Turkiye, long-term poverty in Uganda and rising food insecurity in Pakistan means this figure is continuing to rise.
Our teams have been delivering aid since 2014, using local knowledge to identify those who are the hardest to reach. Widows, orphans, the sick and elderly, particularly rural areas, are in desperate need of your help. We are working around the world, ensuring your donations reach those who need them.
You can help change this. Give your Zakat or Sadaqah today and feed people this Ramadan. With your support, we can save lives.