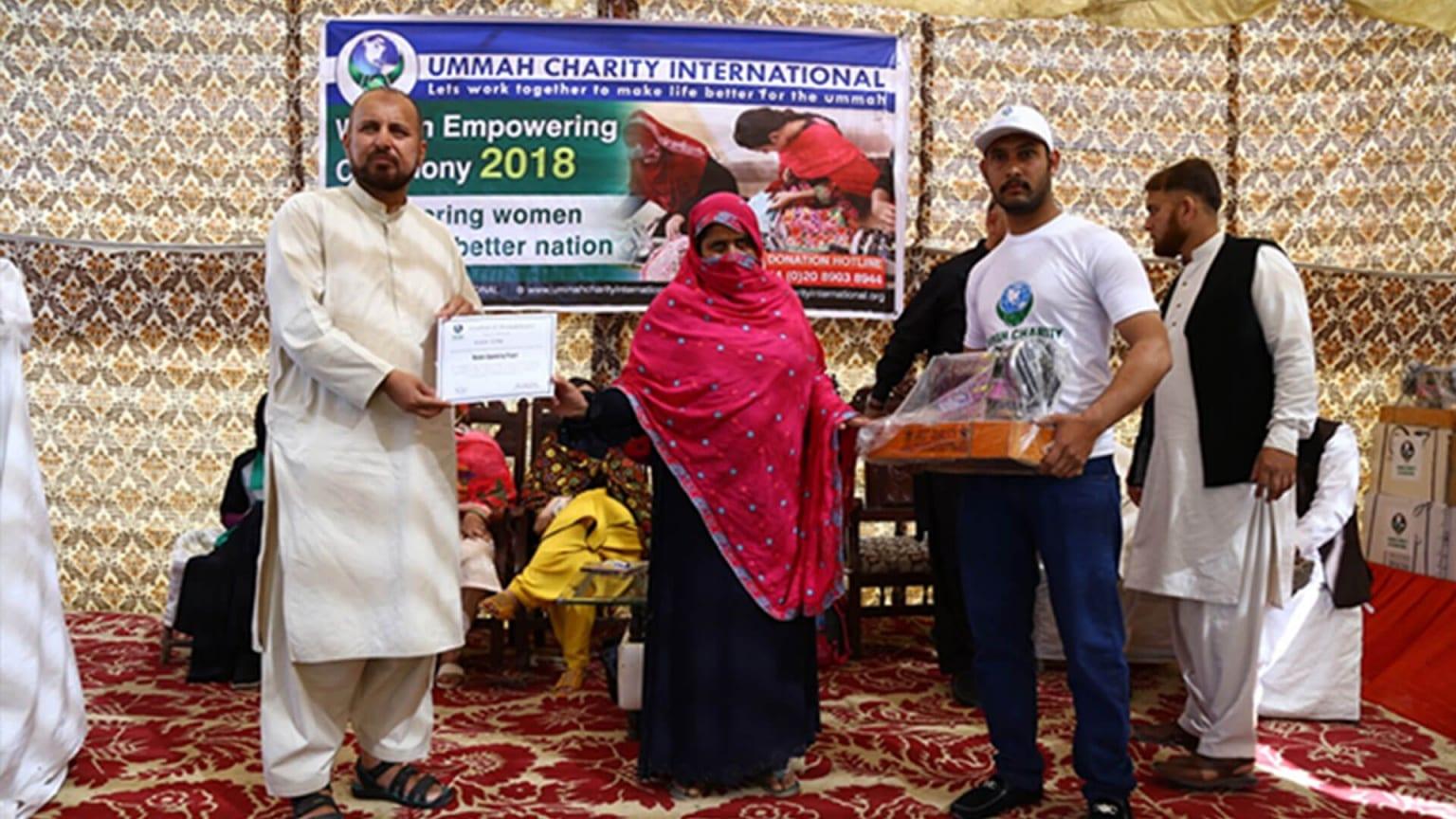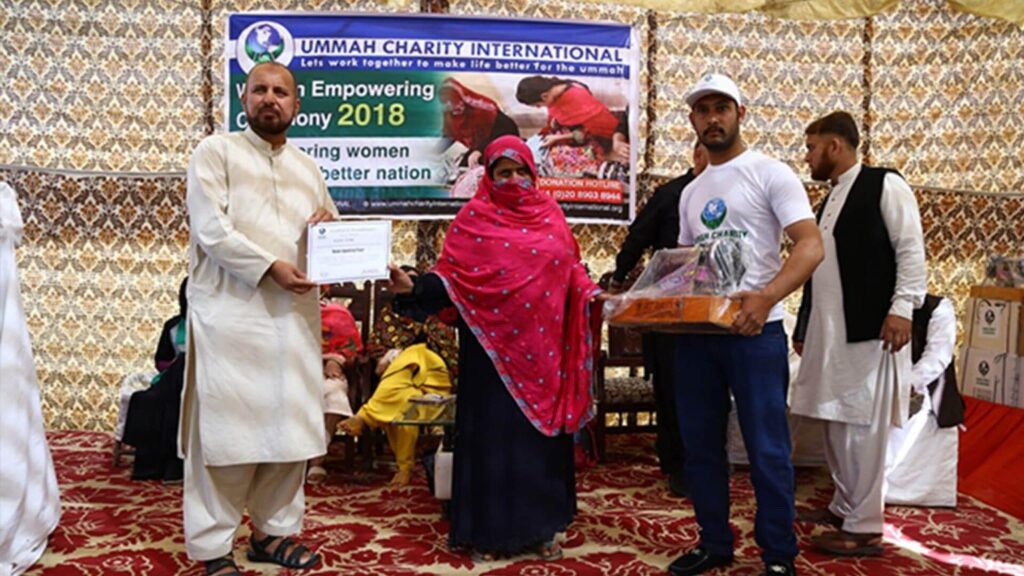 Kausar is the mother of three adorable children. Her story began when she was burnt with a gas cylinder explosion within her own home. One of the bitter realities of life in Pakistan is that people are continually suffering due to no gas or electricity. As a result of this, cylinders are often brought to the home so as to use when cooking a meal. Yet it is utmost tragic and traumatising when this appliance can cause a fire which catches onto the body, leaving only scars and pain behind. She narrowly escaped death and was admitted to the hospital for six months.
Despite the fact that the incident occurred a few years ago, she still experiences pain occasionally and has also been branded with physical scars. As well as this, her living conditions are considerably unbearable. Our visit to her home left the entire team overwhelmed. She resides in a one small room which is inclusive of a small toilet separated from the room with a thin curtain and the bedroom includes a cooker, which is placed right beside the bed. There is also hardly any space for her to move around.
Her husband is a driver and works and works from morning till late evening, but he earns just enough to pay the rent and bills. Other basic necessities have also been a struggle to obtain for many years.
Kausar is an extremely brave and hardworking woman, not just because she bears with her humble abode but also because of her commitment to change circumstances for her children. To us, she expressed her feelings and was tearful: "I have faced excessive hardships until I enrolled the Ummah Charity Internationals stitching course, which was the start to my optimism. Probably the happiest day of my life was when I received the certificate and sewing machine. It gave me a whole new dimension to life and hope for the education of my children and nutritional food for them. I have started stitching clothes for some local residents living in my neighbourhood. I have no words to thank the donors and Ummah Charity International for this accomplishment. May Allah reward all those people because of whom the trajectory of my life is being transformed."