Following the noble actions of our beloved Prophet Muhammad (S.A.W.W) not only brings us closer to Allah, but it also holds immense wisdom and blessings. One beautiful tradition that the Prophet (S.A.W.W) followed was giving a second Qurbani on behalf of those less fortunate who couldn't afford it. By emulating the Sunnah and offering a Prophetic Qurbani, you can contribute to the joy and well-being of orphans and widows in impoverished communities this Eid ul-Adha.
Aligning with Qur'anic Teachings
The Qur'an reminds us, "If you love Allah, then follow me, and Allah will love you and forgive you your sins. And Allah is Forgiving and Merciful." (Qur'an 3:31) By participating in Prophetic Qurbani, you are demonstrating your love for Allah and His Messenger, and in return, you receive abundant forgiveness and mercy.
It is important to note that Prophetic Qurbani is performed not in your own name, but in honor of the Prophet (S.A.W.W). This selfless act allows you to participate in the immense blessings and rewards of providing sustenance to those in need.
Making a Difference Through AWF Qurbani Campaign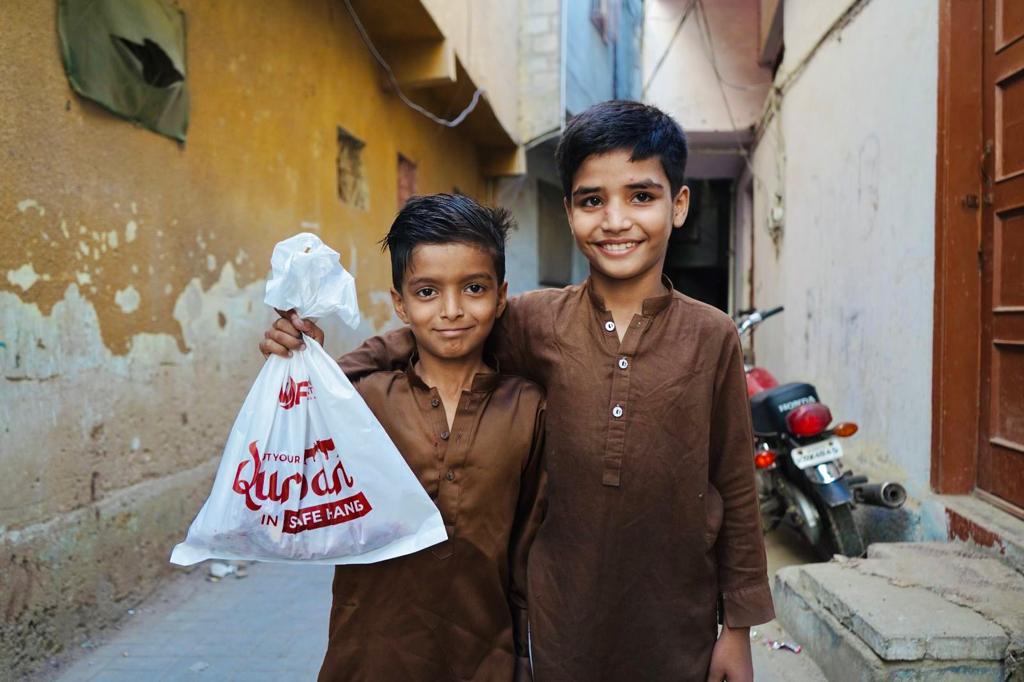 Your generous Qurbani will provide vital nourishment to starving orphans and widows this Eid ul-Adha. Through our dedicated team and volunteers, Al-Wahab Foundation has been providing Qurbani meat to as many deprived families as possible every year on Eid-ul-Adha.
Rest assured that AWF conducts Qurbani in strict adherence to Islamic principles. Our animals are carefully chosen, well-cared for, and prepared for rules of qurbani following the Eid prayers. The fresh meat will be promptly delivered during the days of Eid, allowing deprived families to take part in the festivities alongside the greater Muslim community.
Join us in making a difference this Eid ul-Adha. Take this opportunity to embody the Prophetic tradition, extend compassion to those in need, and increase your rewards manifold. Visit our website www.alwahabfoundation.org to perform your Prophetic Qurbani and bring joy to the lives of the less fortunate. May Allah bless you abundantly for your generosity and devotion.