Keeping Hope Alive with our New Identity!
You have known and loved us as Ummah Charity International for a decade. Together, we've touched the lives of hundreds of thousands of people worldwide. Now we are moving a step forward to make our organisation even better. After careful deliberation, we have decided to change our name to Al-Wahab Foundation. This rebranding doesn't change the essence of our mission. It's a strategic decision and a creative revamp to enhance our identity and make a lasting impression.
Rest assured, we're still doing the same work that you've trusted us to do on your behalf. Our supporters and recipients all over the world can count on the same passion we've always had for serving humanity.
So, let's make it better together! Introducing Ummah Charity International as Al-Wahab Foundation.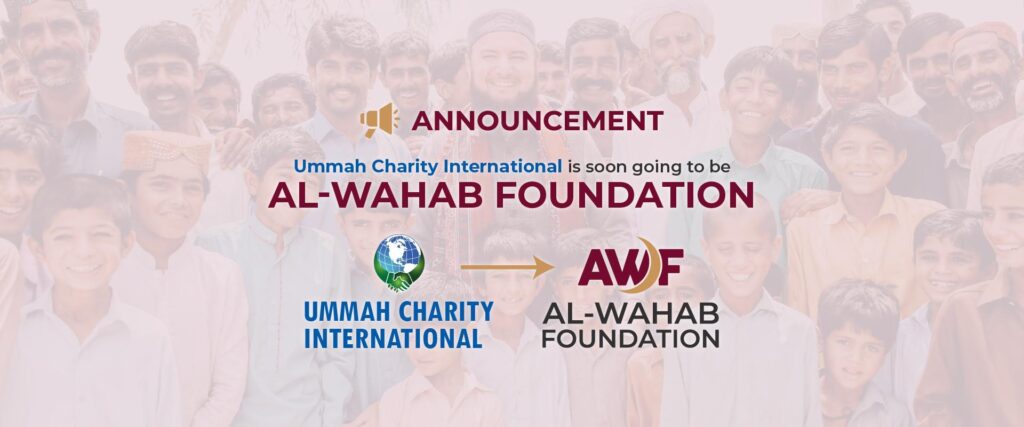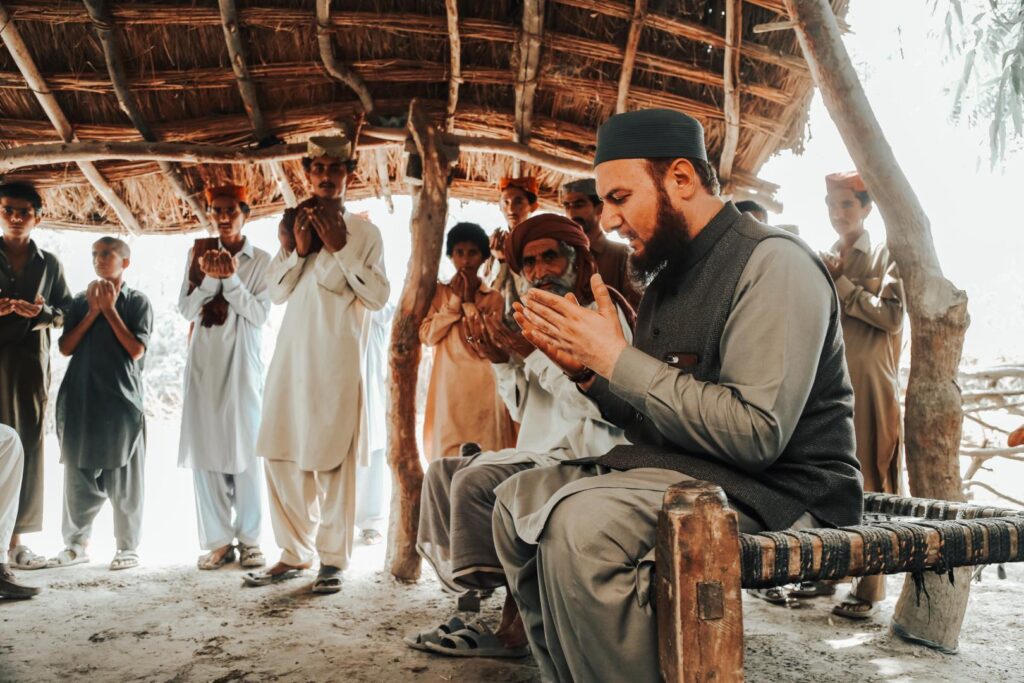 Who are We?
Our journey began in 2012 with the vision to create a better, more equitable world. Our chairman Mufti Abdul Wahab witnessed first-hand the devastation caused by natural disasters in areas already struggling with wealth inequality and food and water scarcity. This experience prompted him to start an organisation that would not only provide relief to people in difficult circumstances but uplift people living in poverty, to make them financially independent. To realise his vision, he laid the foundation of Ummah Charity International, which became a lifeline to thousands.
Why the Name Al-Wahab Foundation?
After ten years of being Ummah Charity International, we decided to change our name to Al-Wahab Foundation for several reasons. "Al-Wahab", one of Allah's (SWT) names, means "the Bestower" – one who gives without any hesitation or expectations of return. We believe it fully captures the essence of our work because we do not have any expectations of return from our beneficiaries or of any monetary gain.
Secondly, the word "Ummah" has gained popularity in the non-profit sector in the past decade, making it difficult for donors to identify us. On many occasions, other charities with "Ummah" in their name have been mistaken for us and vice versa, which results in unnecessary confusion for the donors. This change to our name, allows us to be distinct, so donors like you, can easily identify us.
Our goals and objectives are the same, and we look forward to your continued support! Rest assured, we're the same team you have known and trusted for over a decade, and we will continue doing the work that we do best: helping people in need and Keeping Hope Alive!
Thank you for your continued support.