Mufti Abdul Wahab along with Team AWF successfully accomplished a noble mission to bring joy and nourishment to the underprivileged communities of Pakistan through Qurbani Project. Through this initiative, AWF ensured that the blessed occasion of Eid al-Adha 2023 is celebrated with utmost compassion and generosity, with the distribution of Qurbani meat and cooked meals to those in need. Here is an overview of the remarkable work done by AWF and the impact it has made on the lives of countless individuals.
Bringing Smiles Through Qurbani Project 2023
The Qurbani Project is the heart and soul of Al-Wahab Foundation's efforts during the auspicious days of Eid al-Adha. With the efforts of Team AWF and the contribution of our respectable donors, we achieved to perform the religious obligation of Qurbani on behalf of donors. The meat from this Qurbani was distributed to impoverished communities across Sindh, Pakistan, reaching those who would otherwise struggle to have a nutritious meal on their plates.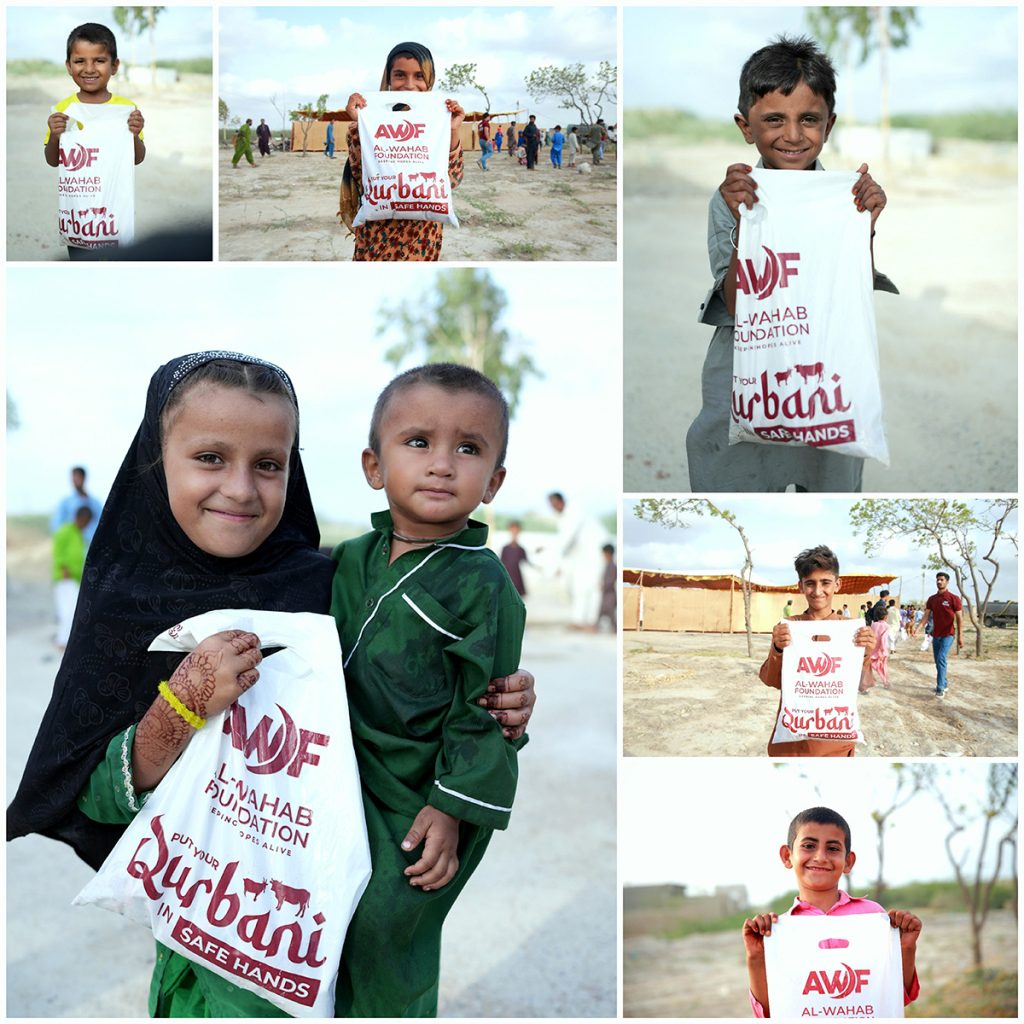 Chairman Mufti Abdul Wahab's Visit
Chairman Mufti Abdul Wahab's personal involvement and dedication to the cause have been instrumental in the success of the Qurbani Project 2023. His recent visit to Pakistan on the second day of Eid al-Adha was met with great enthusiasm and appreciation from both beneficiaries and volunteers. The chairman's presence further highlighted the AWF's commitment to serving humanity and inspired others to join hands in making a positive impact. Mufti Abdul Wahab himself distributed Qurbani meat among the deprived ones. Moreover, he joined in to have freshly cooked meals with the underprivileged families with the spirit of cherishing the moments on Eid-Al-Adha.
The Impact You Made Through Qurbani Donation
The impact our donors made through Qurbani Project 2023 with AWF extends far beyond the distribution of meat. By focusing on impoverished areas, AWF provided them with sustenance and nourishment while sharing the happiness of this blissful occasion. In collaboration with local organizations and volunteers, AWF, under the supervision of Chairman Mufti Abdul Wahab ensured that the Qurbani meat is distributed fairly and reaches those most in need. This holistic approach helps foster a sense of community and uplifts the spirits of individuals facing challenging circumstances.
In addition to the distribution of Qurbani meat, Al-Wahab Foundation recognizes the value of cooked meals in addressing immediate hunger. AWF made arrangements for cooked food distribution and served hot meals to vulnerable populations. Through this project, a total of 26,528 beneficiaries have been facilitated.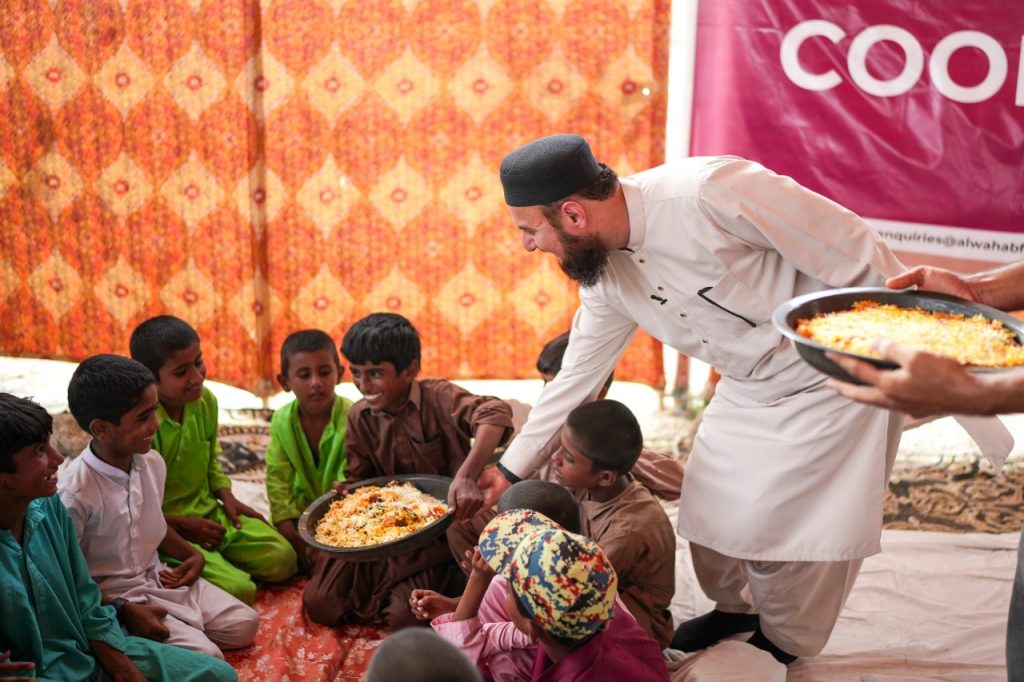 Conclusion
Al-Wahab Foundation's Qurbani Project in Pakistan, under the guidance of Chairman Mufti Abdul Wahab, continues to be a beacon of hope for the underprivileged communities of Pakistan. Through the distribution of Qurbani meat and cooked meals, AWF strived to bring joy, nourishment, and a sense of community to those in need. As we witness the transformative impact of this project, let us be inspired to contribute and be part of this noble endeavour, ensuring that no one goes hungry or feels forgotten during the blessed occasion of Eid al-Adha.