Ramadan is a holy month of fasting, prayer, and reflection for Muslims all around the world. This month is the best time to practice compassion and generosity and help deprived people. Helping people during Ramadan is of great importance in Islam. It is seen as an act of worship and a way to gain blessings from Allah.
At Al-Wahab Foundation, we try to reach out a maximum number of deprived families to help them live through this holy month without worrying about Iftar and Suhoor. Like every year, we could achieve even better with the tremendous support from our donors during Ramadan. Your contributions help us make a real difference in the lives of less fortunate people.
Here is a glimpse into our projects and the progress we have recorded for serving the impoverished with your contribution this Ramadan: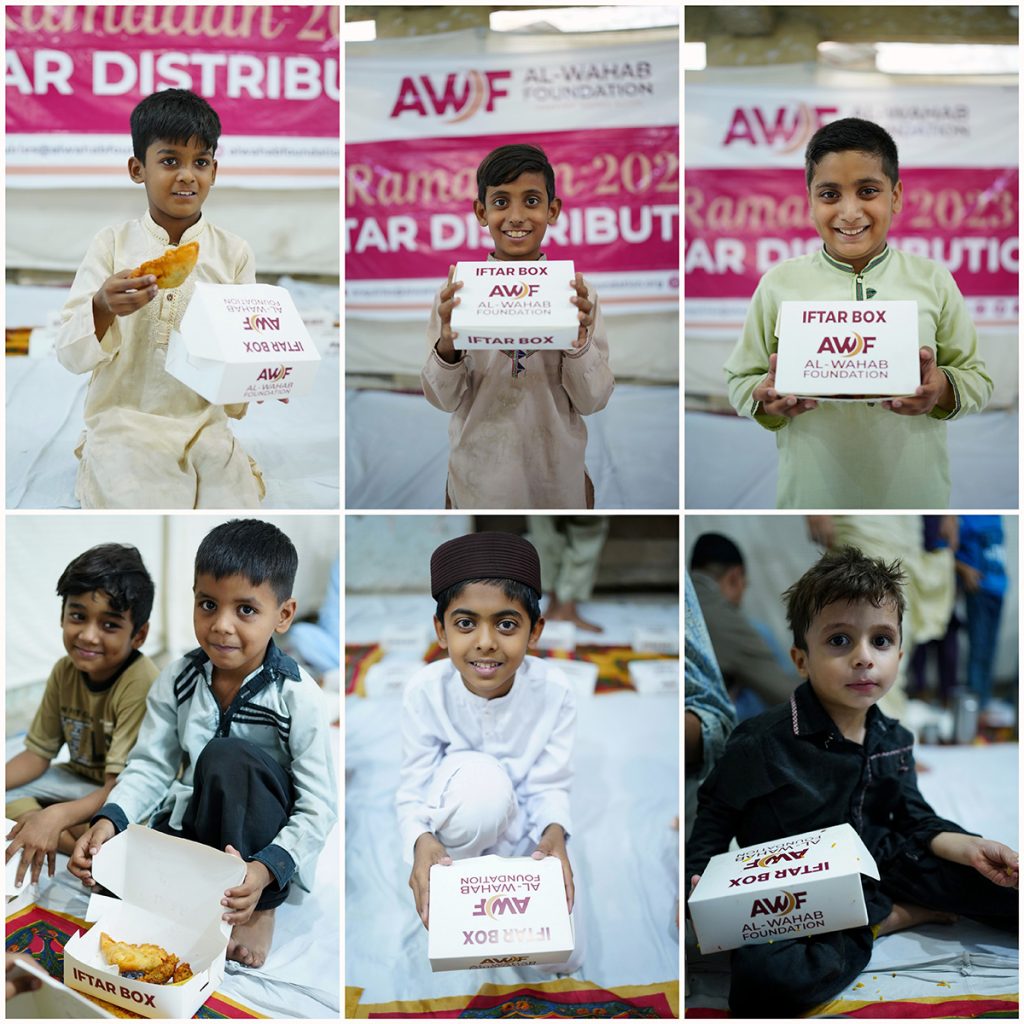 Food Packs and Iftar Packs
With your kind support, we have achieved to provide food packs containing all the necessary items like flour, rice, ghee, sugar, pulses, dates, etc. to serve a family of 6 for the whole month. In addition, your donations made AWF distribute Iftar packs to help feed the fasting while letting you earn countless rewards.
Fidya and Fitrana
Al-Wahab Foundation received Fidya and Fitrana donations like every year this Ramadan and responsibly made them reach the right destination. Your support could serve beneficiaries by providing them with the assistance in the best way they required. Our team surveys and scrutinizes to check the eligibility of those who really deserve it and then helps them through your donations.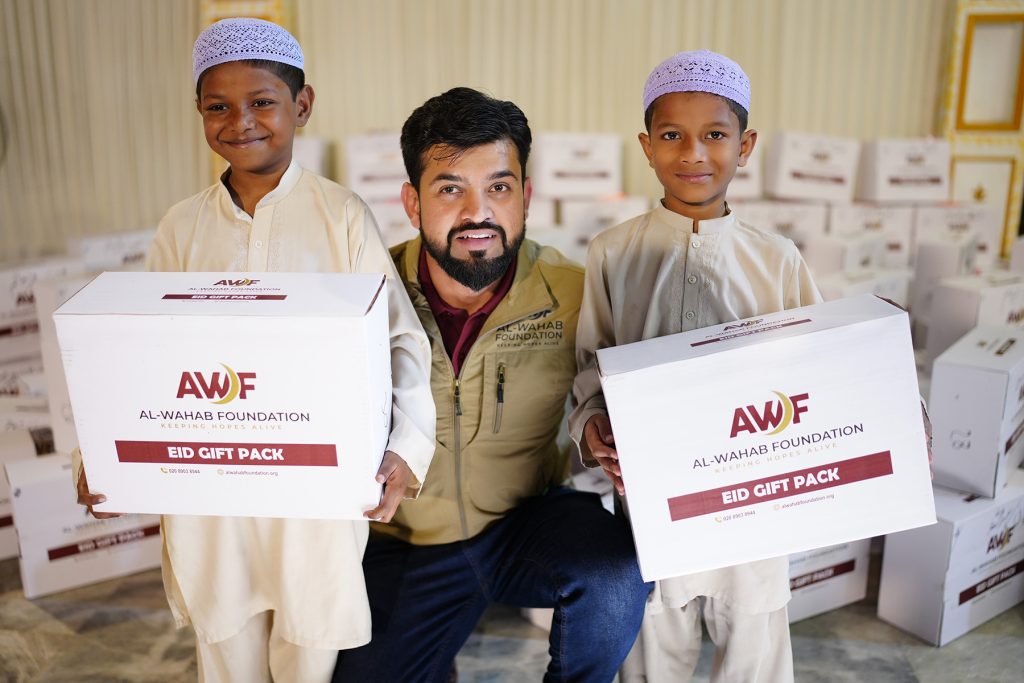 Eid Gift Packs
The essence of Eid-Ul-Fitr is to share happiness with everyone around. There are many deprived families who cannot afford to buy new clothes and other accessories for their children to make them celebrate Eid as others do. With your contribution, Al-Wahab Foundation provided Eid Gift Packs among those needy families so that they don't feel left out.
To capitulate, our Ramadan Campaign served a total of 13,577 beneficiaries this year that wouldn't have been possible without your input. These numbers represent the impact of your support during Ramadan and show how your generosity has helped us make a real difference in the lives of the less fortunate. We are grateful and are honoured to have you as a partner in our mission to serve humanity.
As we move forward, we hope you will continue to be with Al-Wahab Foundation and help us make an even more significant impact in the lives of those in need. Together, we can make a real difference and help create a better world!